Southern Oregon is good for a thunderstorm here and there but what I saw last night was the worst wind and rain I've seen in the almost 30 years I've lived here. And of course it happened about 30 minutes after I put the ribs in the WSM!
Just one rack of Baby Backs and some chicken thighs. Rubbed with a mix of Kosmos and Meat Church with some cherry and hickory.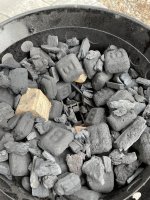 I believe someone on this site recommended using the heat shield to cover the water pan? Great suggestion! Didn't use water on this cook.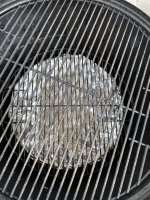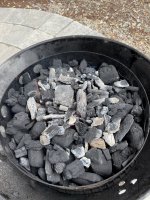 Temps were great at about 250 until weather moved in then dropped to under 200. I checked radar earlier and this storm was not in the forecast but it came in fast and furious.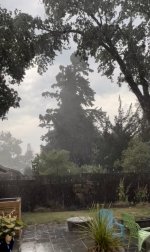 After it was over the good ole WSM shot right back to 250. Added the chicken and let her ride.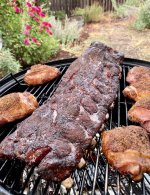 I removed the ribs and wrapped in butcher paper to rest after about 4 hours. Chicken was on and WSM heated up to 350 to crisp the skin.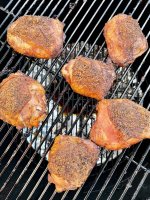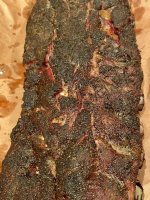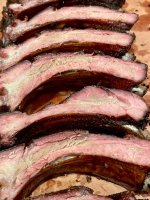 Ribs turned out great. Bite through to bone and easy release. Chicken was juicy as could be. Outside temps went from 100 degrees at time ribs went on to 70 degrees during storm. Even though WSM was under a cover she still got a nice bath due to wind. Crazy cook!