Costco had these "natural" wings on blowout for $2#. So I obliged.
SPG, red pepper flakes, neutral oil and a dash of cornstarch.
Will dress in a mild sauce when done.
Using the vortex for another try.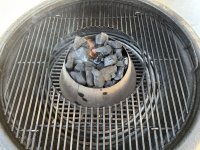 Small white oak in the hole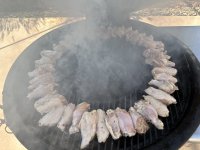 Added the chicken sausage to warm through and sprayed the wings with Avo oil in the can.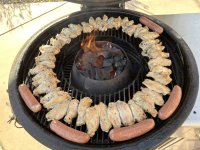 Running 450°F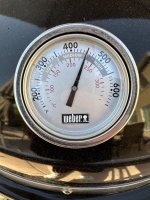 GO NINERS! Beat Big Blue!
Last edited: