Administrator
Staff member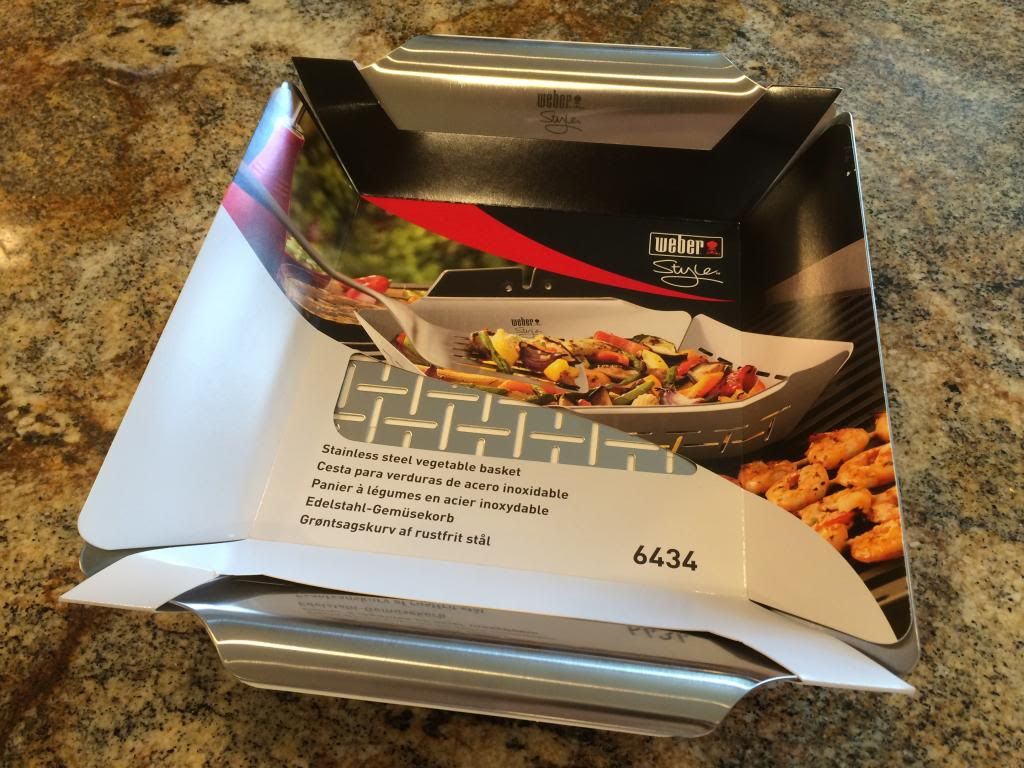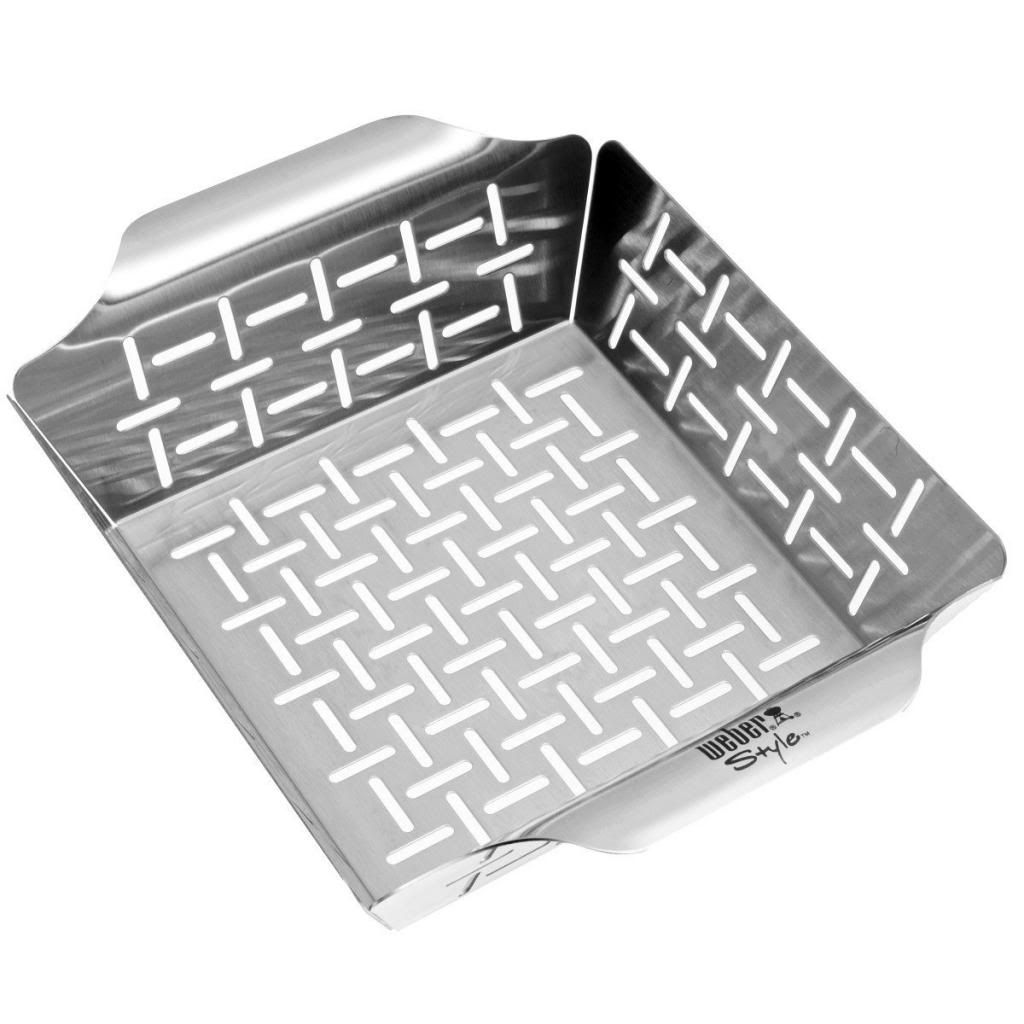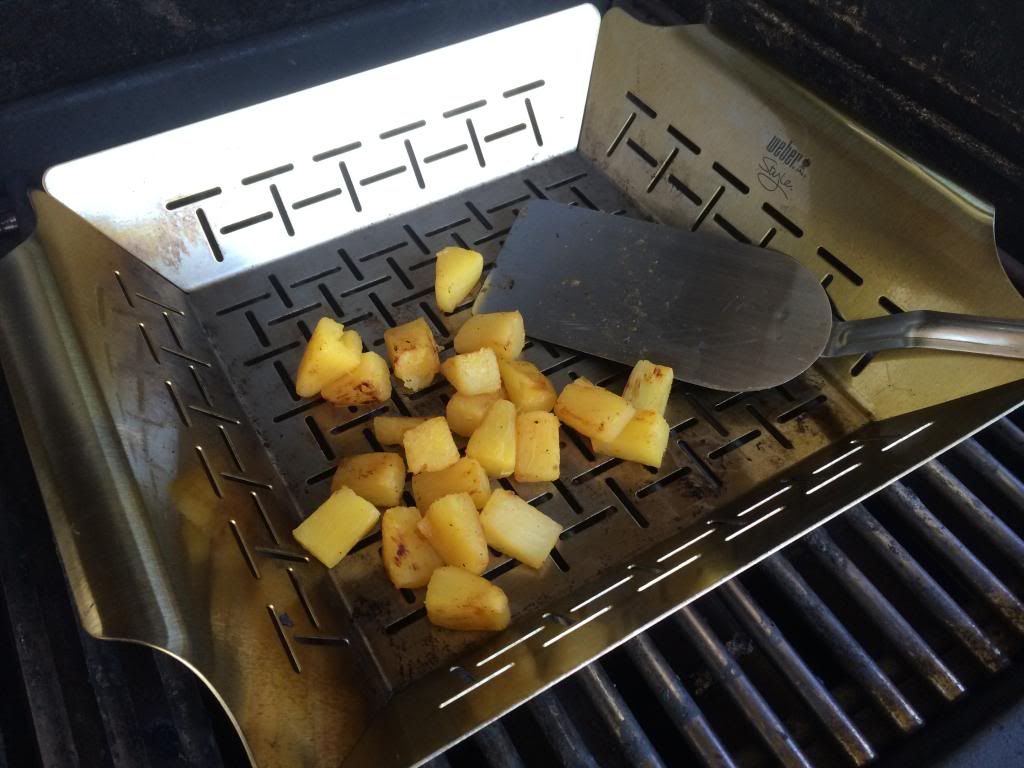 I recently bought a
Weber Style 6434 stainless steel vegetable basket
. It does a nice job on fruit and veggies on the grill. It looks beautiful before first use, but kind of hard to keep looking that way with use. I resorted to chemical warfare with oven cleaner and got a good result. My wife went with a soaking of Simple Green and lots of elbow grease and completely destroyed a Dobie scrubber and did alright.
My only criticism is that when running your hands over the bottom side, it feels just a bit like a cheese grater...like if you weren't careful, you could shred your skin. You've been warned!
Sorry for the last pic, kind of lame. I grilled a bunch of pineapple chunks, which looked really impressive, before I scooped out most of them and only had a few left for the photo.
http://www.amazon.com/exec/obidos/ASIN/B000WEIJUW/tvwb-20