Really liked the tread Jay put up on his smoked cordon blue.
Inspired me to give it a whirl as we had some leftover ham from a previous cook and a whole bunch of frozen large BSCB.
Butterflied the chicken breast then coated the breast with yellow mustard then rolled it in a crushed cornflake and Weber's salt free steak seasoning. Ham and Monterey Jack on the inside and put Swiss on the top just before removing it from the grill.
Cooked on the E320 at about 300 with a chunk of apple and cherry for the smoke.
Really liked the outcome nice crunchy coating with a mild smoke flavor and nicely melted cheese on the inside.
Will do this one again.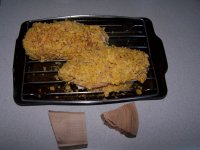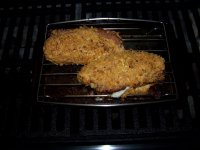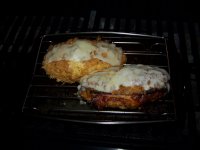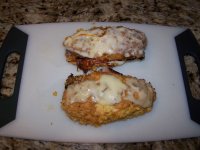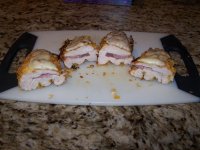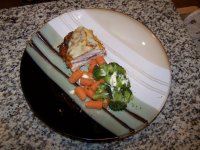 Have a great weekend and stay safe