Not a lot of time to cook this weekend, lots of chores tomorrow and an air show on Sunday. I just picked up Weber's Big Book of Burgers and was chomping at the bit to try one. This is their Bourbon Burger with caramelized onions.
Four medium yellow onions, olive oil, salt, pepper. Once the onions start to get translucent and limp, add brown sugar and apple cider vinegar.
Figured I'd better fire up the kettle for this, it's been largely ignored while I've breaking in the G1K.
3lbs. Ground chuck, salt, pepper, Worcestershire, and 2 oz. Bourbon. I admit to buying Ezra Brooks, I wasn't about to use the good stuff! Toasted Kaiser rolls.
Topped with a mixture of prepared horseradish and Dijon Mustard
Dig in!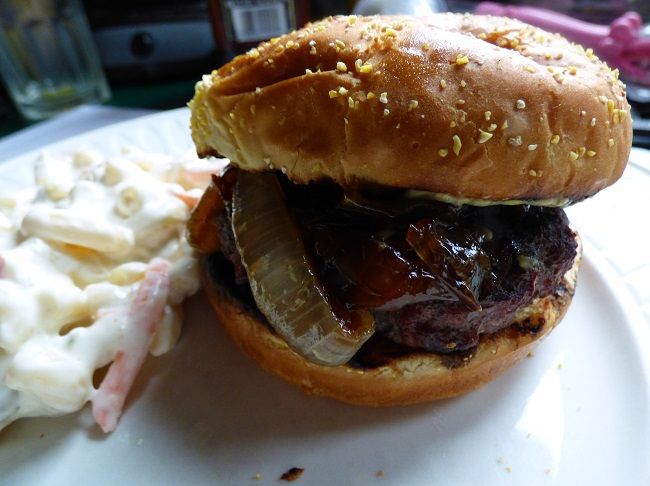 Last edited: