Took advantage of the warm weather and the family wanted steak so I was happy to oblige. Rubbed some ribeyes with some Tatonka Dust and let them rest for an hour or so before putting them on the grill. Put them on with some marinated asparagus.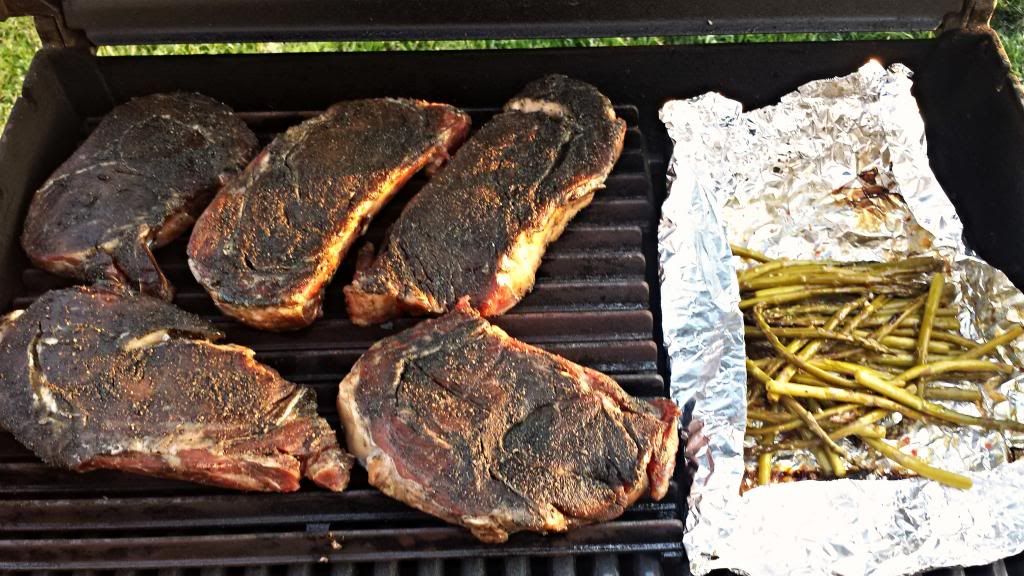 Was introduced to this beer from a local brewery. It's my new favorite IPA. Really interesting and flavorful.
Plated with a baked potato with all the fixings.