Hi everybody. Set up my first Heater Meter on the UDS yesterday, replacing a years old IQ110. What an upgrade, I'm totally addicted. First "real" cook today, a 18LB brisket. Setup is an Adapt-a-damper with stock delta blower on a 3/4" inlet (adapted up to 1"). Fuel is a full basket of lump charcoal started with 10 briquettes from a chimney. Using default PID parameters.
http://bbq.waltman.house
(yeah I know, I know, install SSL.) Screen cap is 12 hours in.
Comments/suggestion welcome. Dips at 14:15 and 15:15, 17:32 were "lid open detected for no obvious reason". Spike at 16:30 was me taking the brisket off to crutch.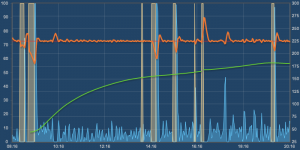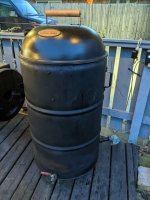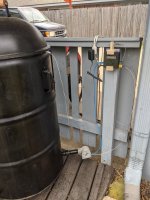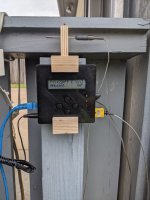 (P.S. Awesome controller
@Bryan Mayland
!)