A month or so ago i picked up a Jumbo Joe on clearance from Target for 19 dollars with the hopes at best for making an efficient smoker out of it or worst i'd have a great grill. After some searching i settled on a 80 Qt stainless steel pot i found on Amazon. I contacted the seller asking he or she to take measurements for me, they responded with it's a 17.5" bottom (perfect fit) and a 18.5 top fit (perfect) They were also going to honor a sale that had just ended....PERFECT, let's order this thing!!!
Before it came in i knew that i wanted it to have a 3/4" ball valve for my PitmasterIQ or BBQ Guru because i have 3/4" for both of them so i went ahead and did that first.
For other air vents i considered nipples and caps but i really like the controls like my Smokey Joe Gold so i decided on WSM style vents.
A little size comparison to the mini WSM here. This pot is 19" high which is HUGE for a pot....lol I can't imagine cooking with this thing on a stove!
I found from the mini that it's best to have the bottom cut out so that you can stack the charcoal basket and not have it interfere with the pot sitting in the base. I used the Jumbos charcoal grate as template to trace my cut out on the bottom of the pot.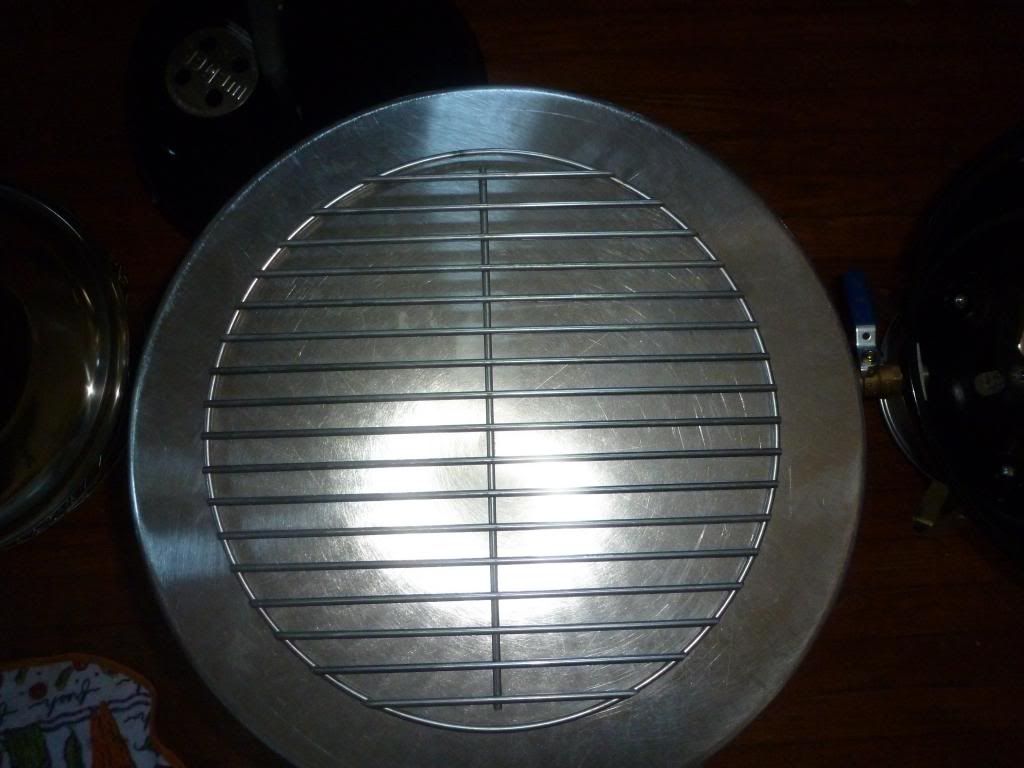 Ok it isn't easy cutting stainless steel compared to aluminum! Tip: Use a jig saw with good metal blades and dish soap makes a good lubricant for the heat.
If you haven't made a charcoal basket for your mini then i highly suggest to do it..and use the charcoal rack. This basket needs to be just at 3 1/2" high as to not interfere with the pot sitting in the base. I went to Lowes and got some expanded steel and formed this out of two sections appx 3.5 " s high and wire tied them to the rack. Tip: Rebar wire makes great ties.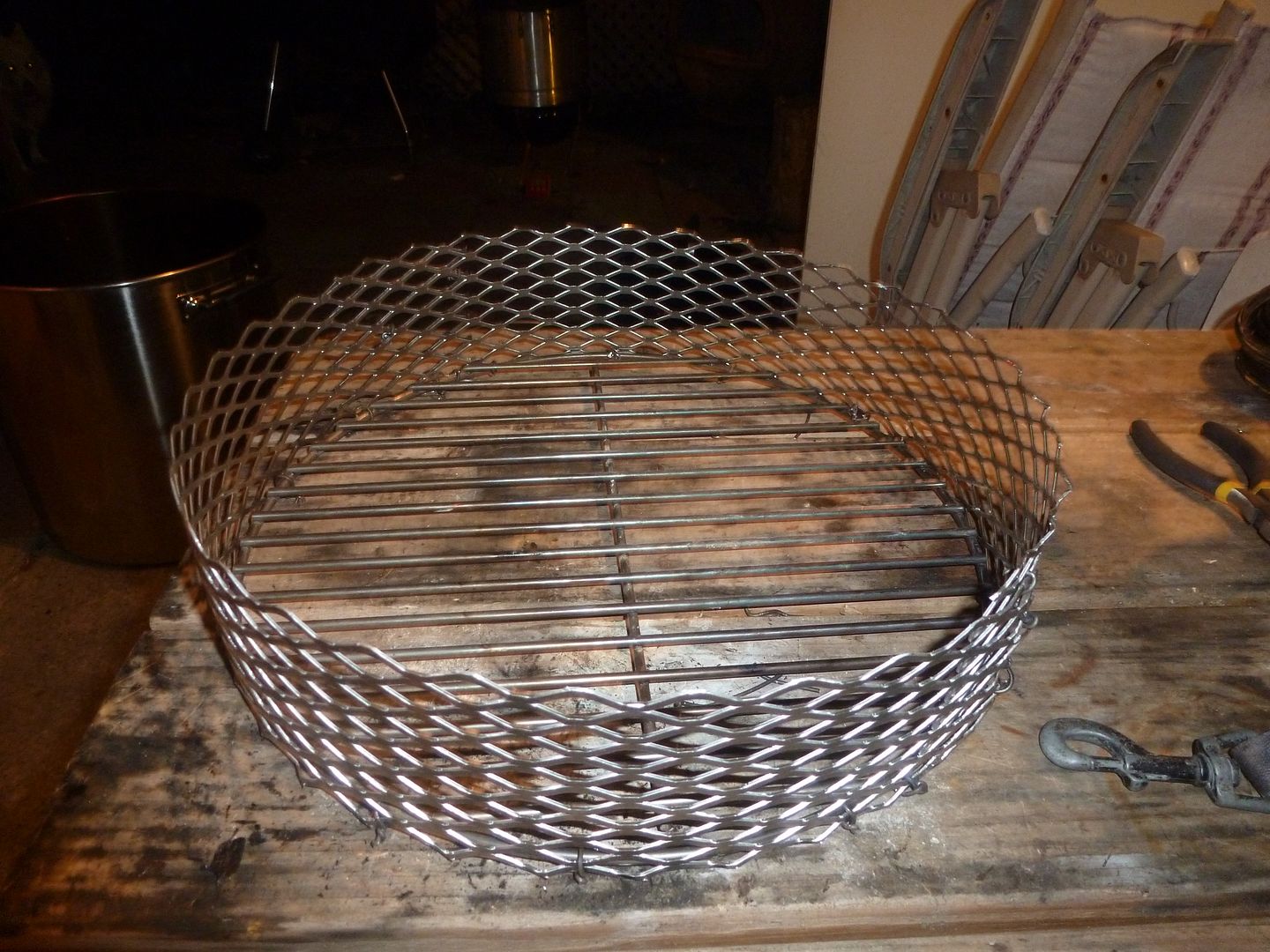 Last edited: