I know I have posted more chicken recipes than any other,
Does anyone have a good garlic chicken recipe (using fresh garlic, not powder)? Whether it's part of a marinade, or rub, etc. Just something that tastes very garlicky.
(
@Joan
, this recipe you posted below has always tasted lemony to me, I can never taste the garlic. But that's ok, I like it exactly as it comes out.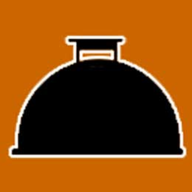 WEBER-Only made this recipe once but it was a real tasty dish, but I thought it could have used more garlic. but that is me. lol DH bought me this cookbook for my birthday over 10 years ago and we have made quite a lot of real good food from it. I guess we all need a reminder once in a while...

tvwbb.com
)