You'll have to forgive me that the pix aren't of very good quality, but here they are. Did this for a friend's work BBQ(2 of the briskets and 2 butts), about 50 people. Called up some friends and they added a few more butts on too.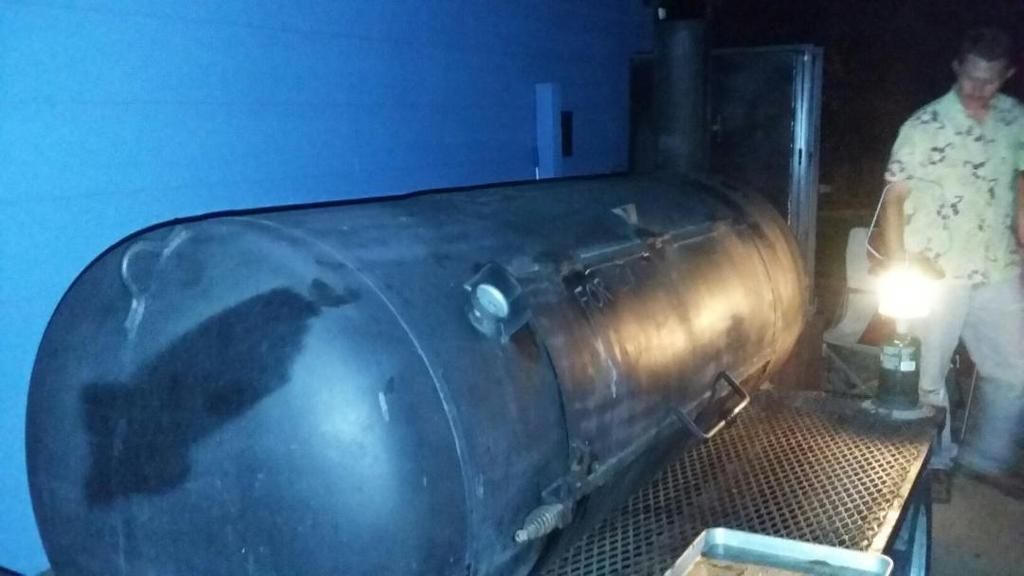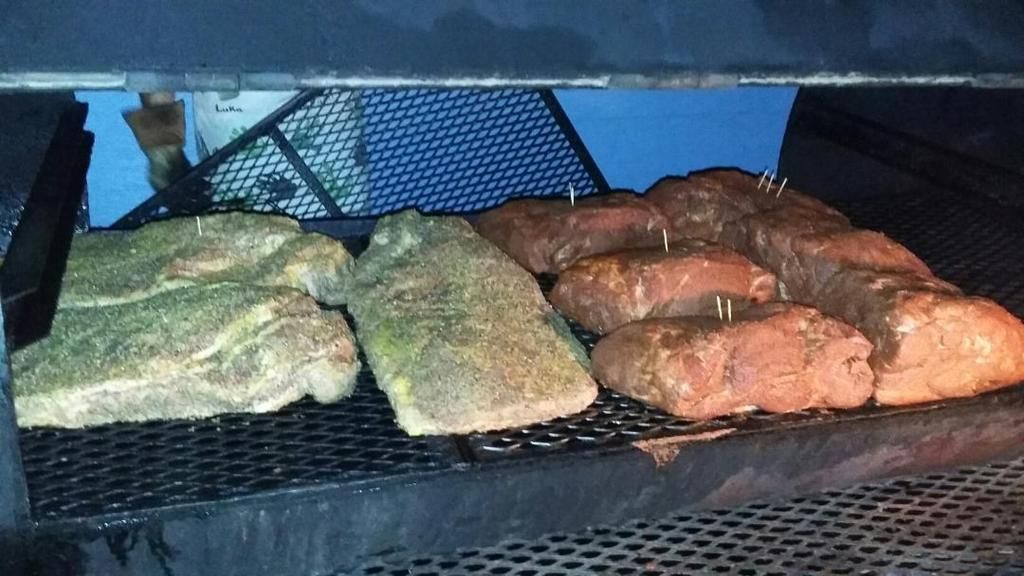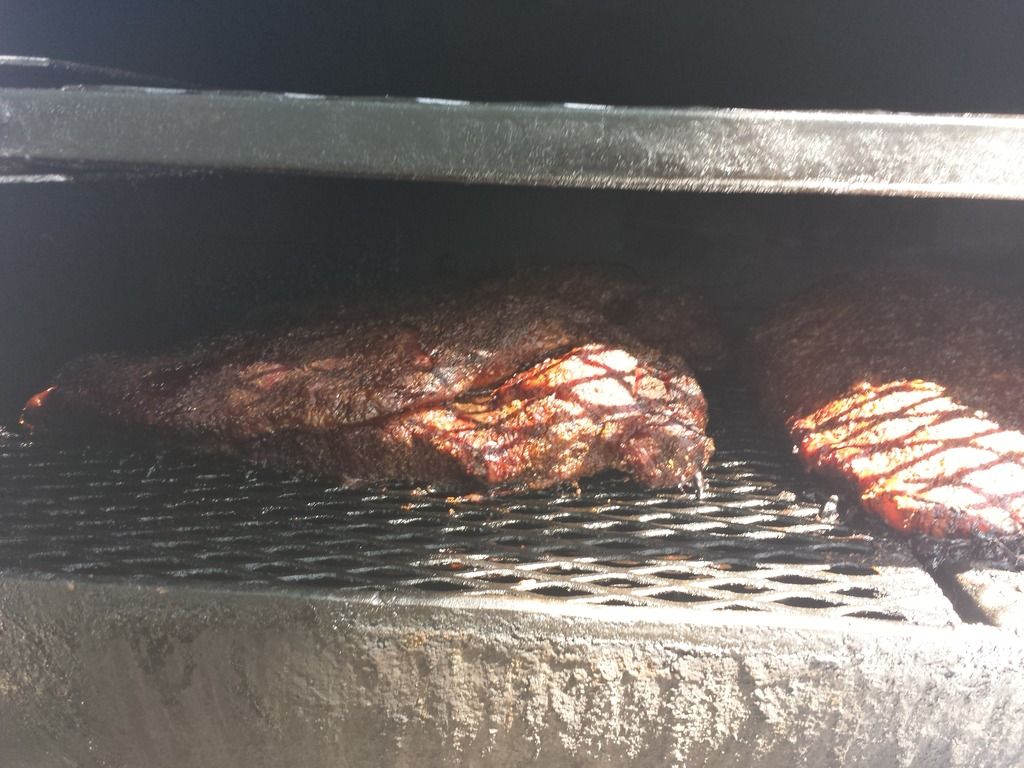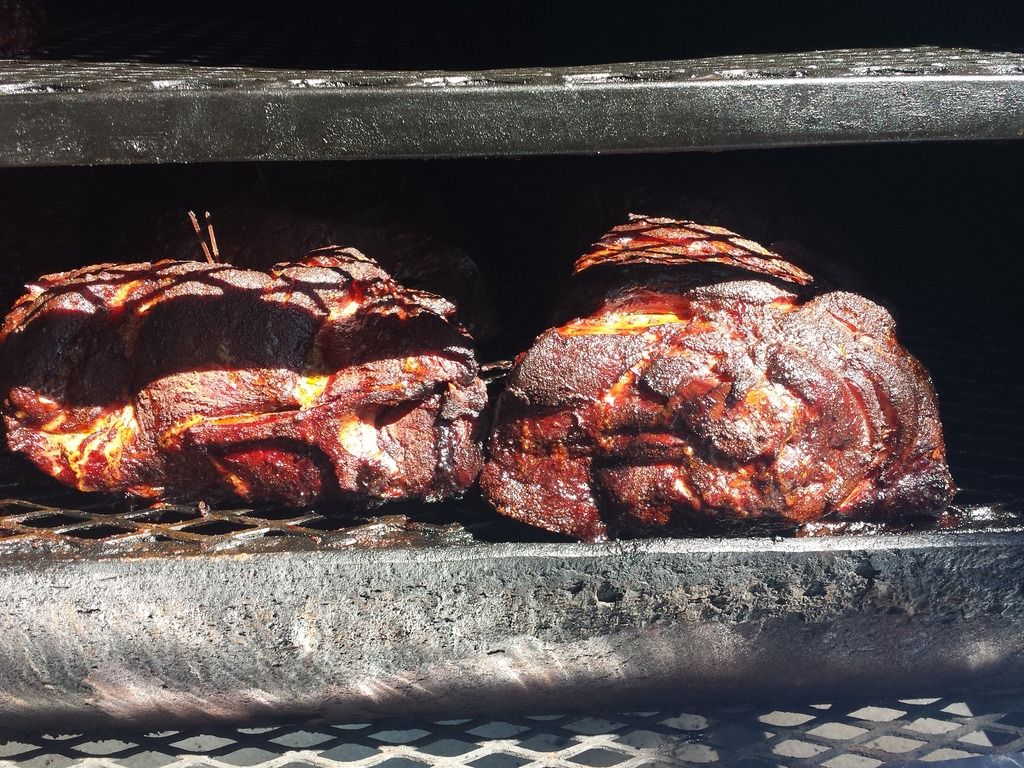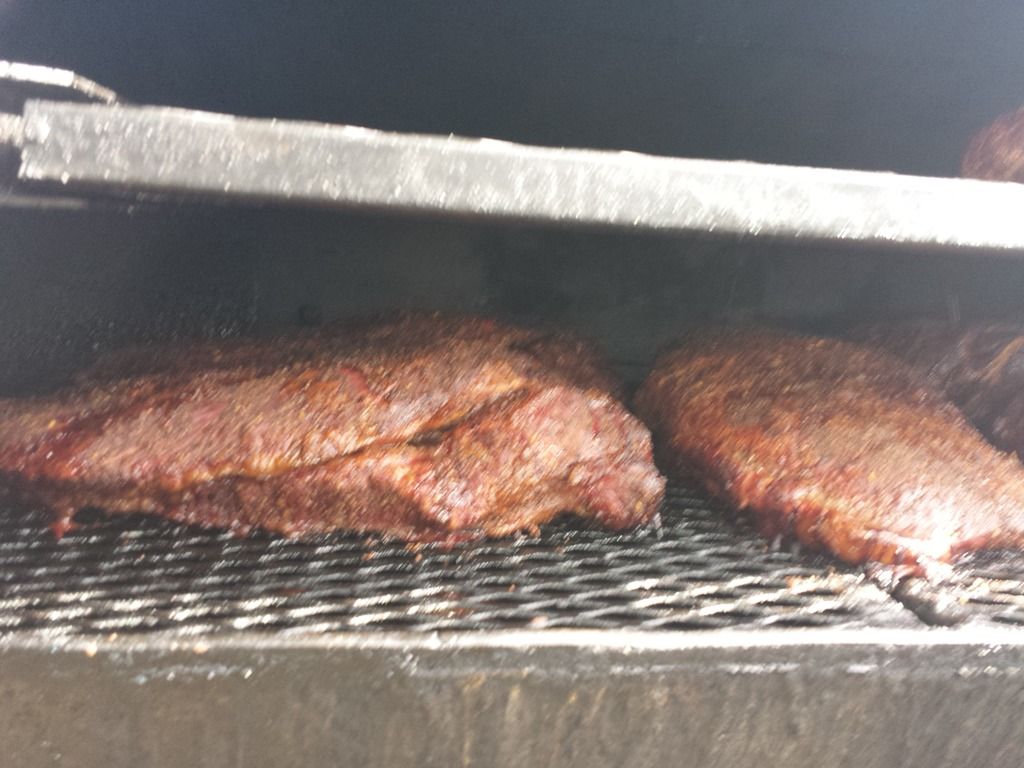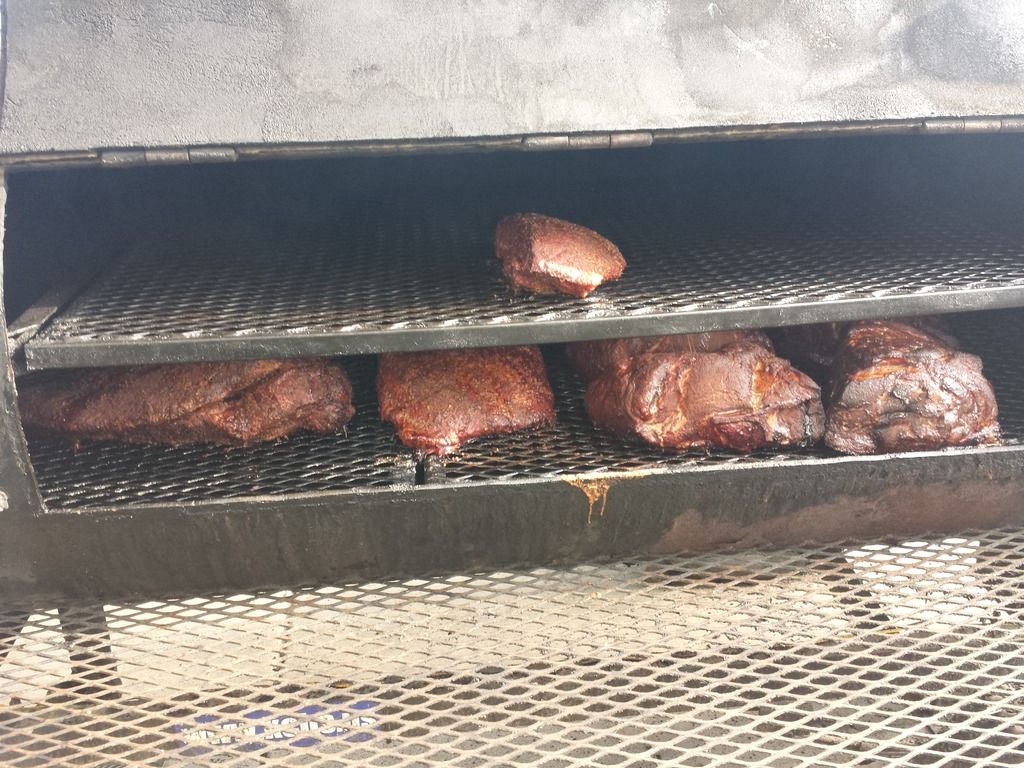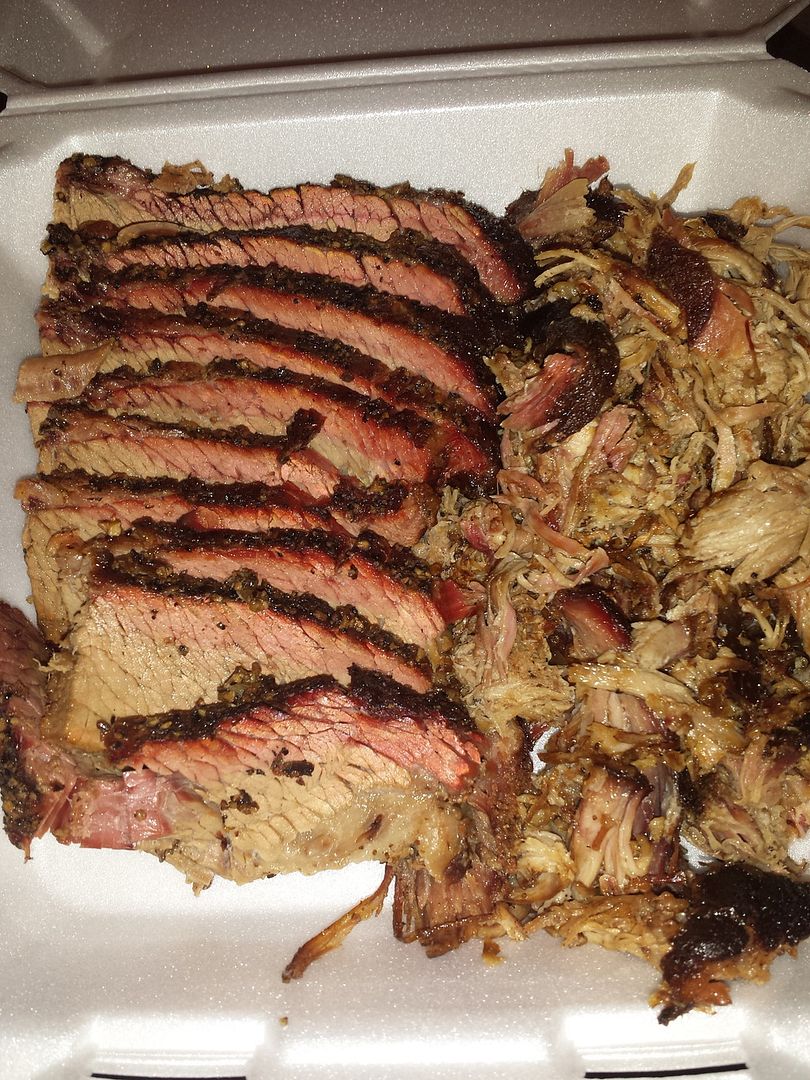 I ended up smoking 3 packer briskets, 6 butts and 1 small flat. Used oak and cherry, at one point i added a split of pecan. I was satisfied with the results and so was everyone else! Love the ring i got! Ended up taking about 14hrs. Handed out about 12 business cards, hope to make some new customers.
Thanks for looking, see you next cook!
Last edited: