I've alluded to this project in a couple of other threads, but I thought I'd post my progress here in one place. Seems like folks were okay with me posting a Ducane grill restoration project on the Weber website. I mean, technically, Weber did buy Ducane at one point, even though this grill is pre-bankruptcy and pre-Weber acquisition.
When we moved into our house 4 years ago, there was a Ducane natural gas grill built into a stone enclosure on our patio. It used a Ducane-branded "Brick-It-In" grill enclosure as part of the installation. Since I already had a Genesis Silver B that I love, we never used the Ducane. I think I fired it up once just to make sure it worked and that was it. I never got around to cleaning it up.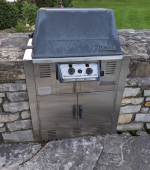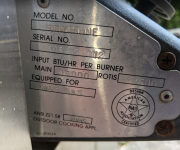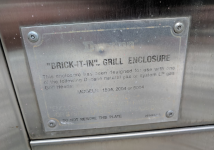 As you can see, it isn't the prettiest thing in the world, but with all of the other projects that we had going on, cleaning this up was pretty far down the list. Then, about a year ago, a strong wind storm came through our area and actually ripped the grill lid off the firebox and deposited it on our lawn. The hinges held firm, so it actually cracked the aluminum firebox at each back corner. So now the grill was basically useless.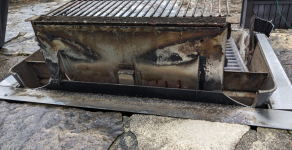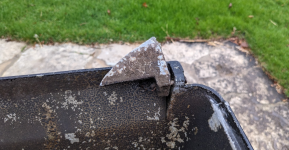 I started looking around for something that would fit into that enclosure size, but there really wasn't anything available, so again, the project was on the back burner. A couple of months ago,
@Bruce
posted a FB Marketplace listing for a Ducane 1600LP that was pretty funny because at some point it housed a mouse nest, and the owner's wife wouldn't let him use it anymore. With a bunch of research, I concluded that the firebox size should be the same as mine. So I drove to Madison, WI and picked it up for $50. And so the project begins...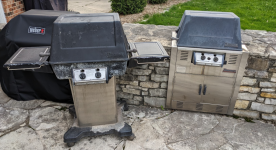 Last edited: