I cooked up some chicken drumsticks on the WSM tonight for dinner. I brined the chicken in a simple sugar and salt solution for three hours this afternoon before drying and seasoning. I didn't have all night to brine but I thought 3 hours might be enough to give it some extra moisture and help keep the skin crisp.
I fired up the WSM with a full chimney of Kingsford and added 20 or so unlit briquets around the perimeter of the charcoal ring. I also added some hickory smokewood. The cooker came up to 300 or so relatively quickly. I had the vents 75% open and the cooker stayed at 300-315 for the hour - hour and 15 minutes it took for the drums to reach 160F. I lightly sauced the drums 15 minutes before taking them off the smoker.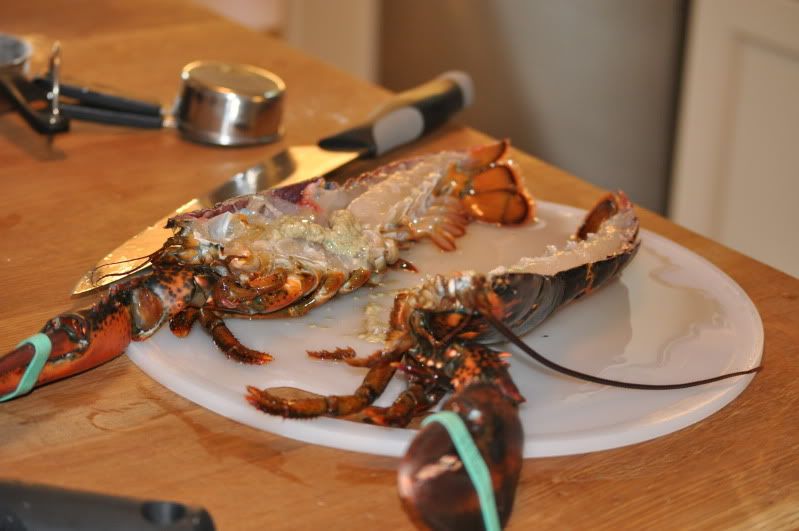 They were very good and moist. My wife's comment was that she would prefer chicken that tastes like chicken. She found the drums to be a touch too salty and didn't care for the sauce. I think I may try a simple salt and pepper seasoning for the next trip and skip the sauce to see if I can produce a crispy skin-roast chicken looking product with a nice smoke flavor as a compliment. Otherwise, a good cook this afternoon.