Here is the starting lineup: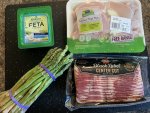 Added some feta cheese to the boneless skinless chicken thighs.
I use reduced fat so it doesn't run all over the place, but you'll see later that it also doesn't melt well on the potatoes.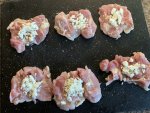 a little asparagus
wrapped them in bacon.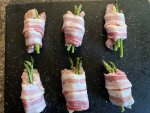 on the performer with some corn and crash hot potatoes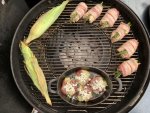 a little longer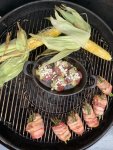 and ready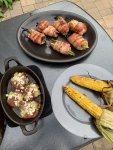 No plated pic, so come serve yourself!