Three slabs of St. Louis' with magic dust on the WSK. Definitely doing my part smoking up my 'hood.
Sides of grilled corn, macaroni salad, potato salad and cowboy baked beans (assorted beans in red sauce with bacon).
A full family table tonight with all kids and hot wife. Should be a nice dinner for 7.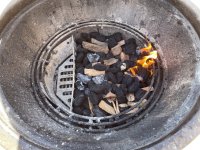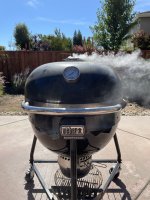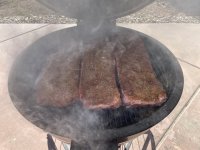 Enjoying the patio and watching the bees
do their thang on the lavender. Easily have more than 100 bees across all the lavender.
Good thing as my neighbor hosts bee hives and I support his hobby and buy his honey. Can't get more local than that.