Administrator
Staff member
City Market
633 E Davis St
Luling, TX 78648
My wife and I visited City Market in Luling (pronounced ""Lou-ling") during a Central Texas BBQ Crawl in October 2015. It's sometimes referred to as "Original City Market BBQ".
DO NOT CONFUSE City Market in Luling, TX with "Luling City Market" in Houston, TX. They are unrelated and the former is the real deal. There's an interesting article by barbecue author
Rob Walsh
that explains how the confusion came about.
City Market is a favorite of folks taking in the barbecue joints around Lockhart, TX like Kreuz, Smitty's, and Black's. It's just 15 miles south of Lockhart on US-183 and worth the effort to get to.
I did an extensive write-up about our experience at City Market here, with photos: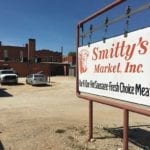 In October 2015, TVWB went on a Central Texas barbecue crawl, visiting seven joints in three days including Franklin Barbecue. Learn how to plan your BBQ crawl.

www.virtualweberbullet.com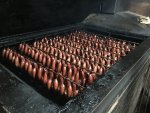 Last edited: