Finally getting back into the swing of things. Figured I'd start out easy peasy with steaks and hasselbacks. Just some S&P on these. I got the chimney going, looked nice in the dark.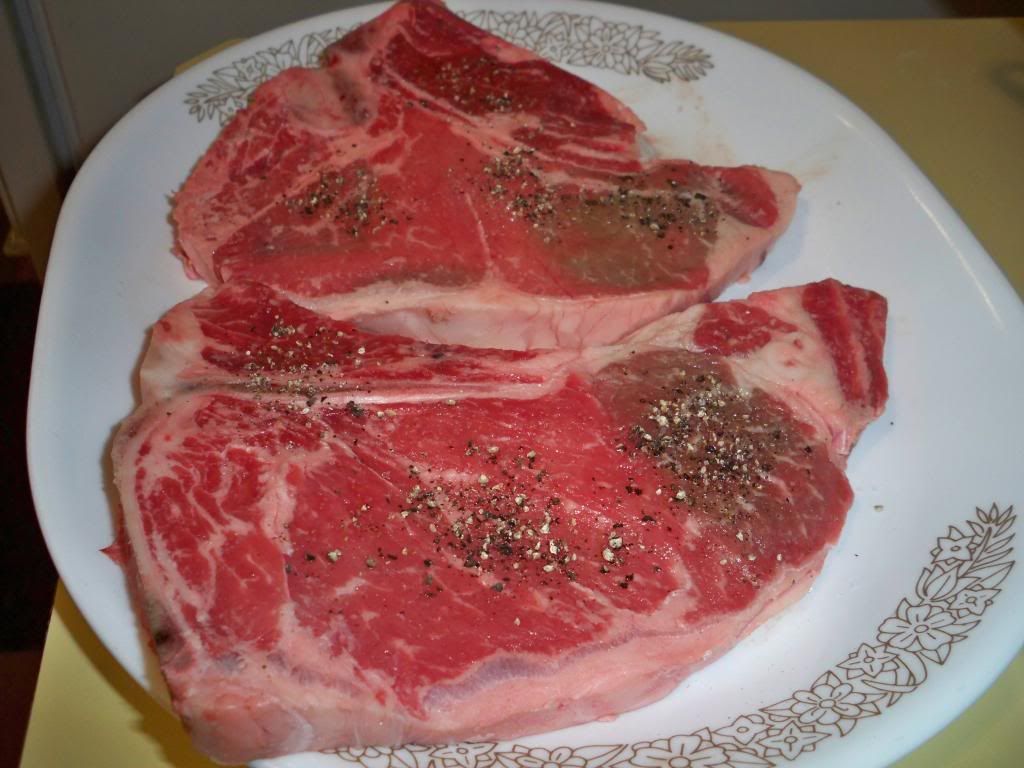 The grill fired up, sear grate heated and steaks going, on the turn.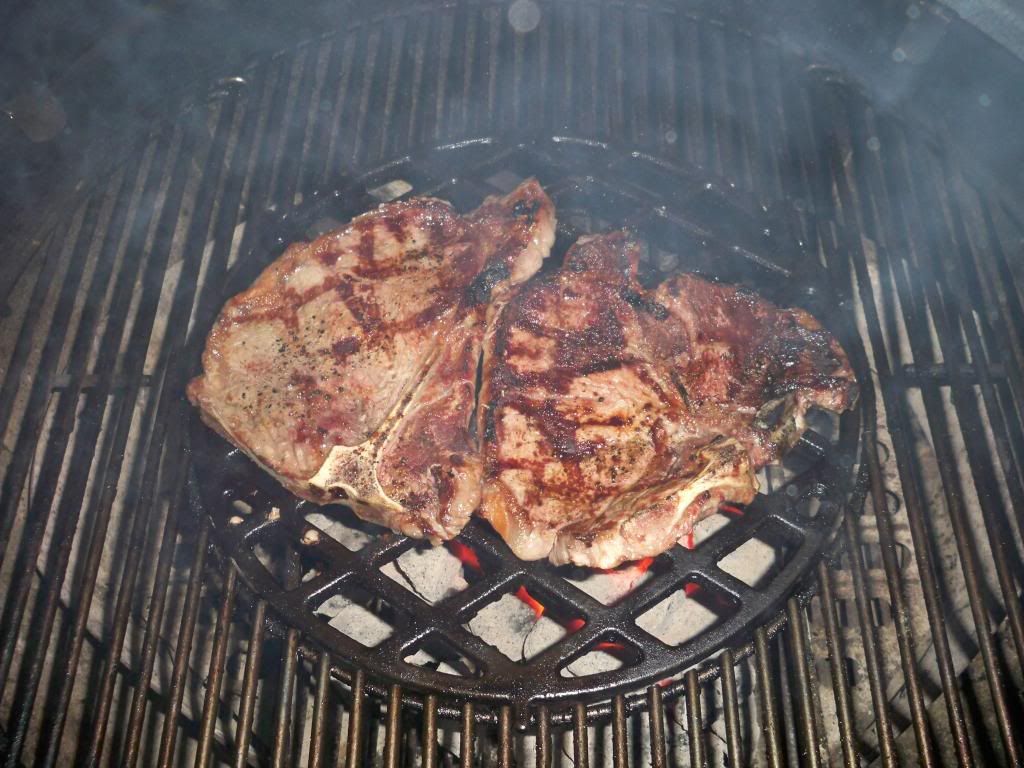 Taters were cooked in the salvaged CI in the oven.
Finished and on to the plate and into my belly
As Toni said, "veggies, we don't need no stinking veggies". Man I love that woman.
Thanks for looking, see you all this weekend!