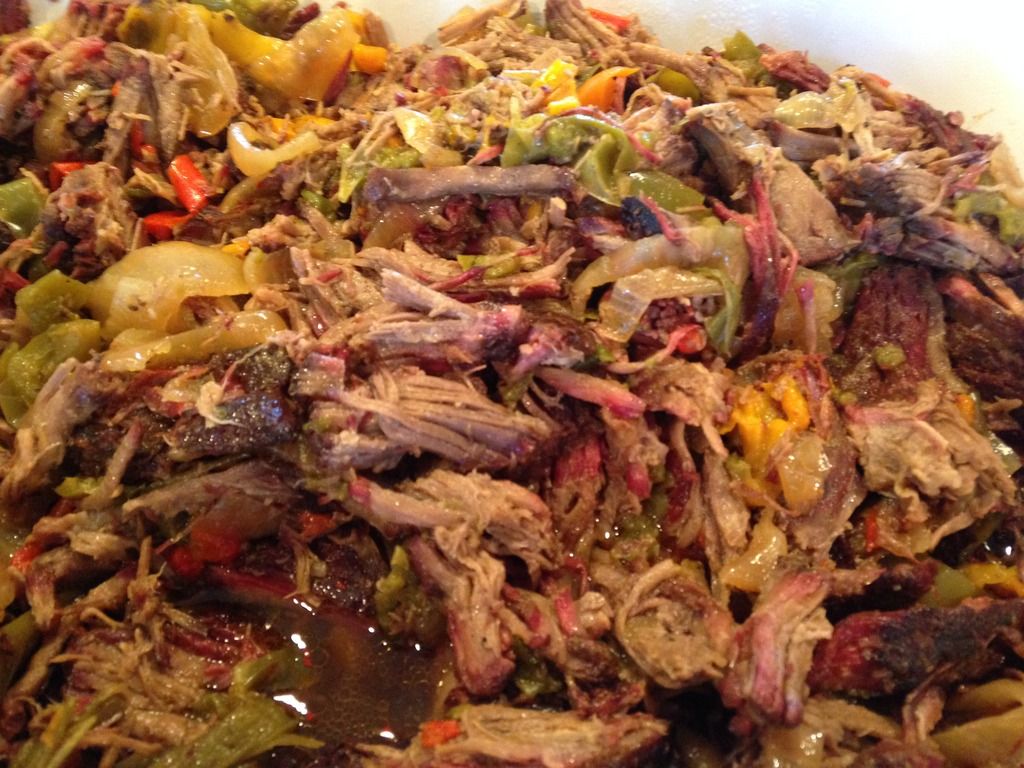 Smoked 3 small chuck roasts With SPOG , mix of apple and hickory... Smoker ran hot whole time about 300... Pulled after about 4 hrs IT about 160...
Put into oven 325 for about 2 1-2 hours on bed of veggies with 1/2 bottle Guinness, beef broth and worchestshire ....
Made this for a friends sons 3rd bday.... Not one scrap was left... Delicious... Oh and I smoked it the day before and warmed in crockpot next day.... Turned out perfect
Thanks for Lookin N'at!
Let's go Pens