The Summer of 22 quest for perfect pizza
continues!
Hobbling my quest is the fact I have used three completely different doughs but oh well…you can't screw up pizza right?
Ingredients-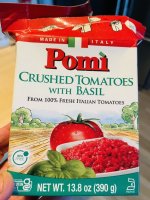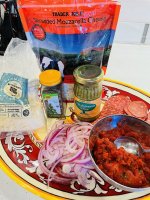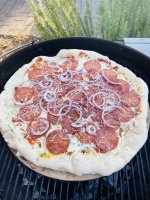 Heated up the stone on the Gold B and prepped the Performer with some BnB Lump.
Used some Trader Joe's dough this time. Started the crust for a few minutes then topped.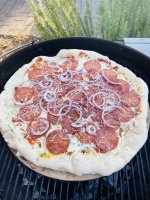 Ran into some temp issues as the coals were topping out at about 350. Very frustrating. Outside temps were in the 90's! Good thing I kept the Gold B cranked so I moved it over.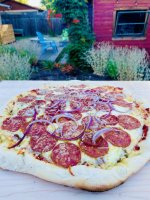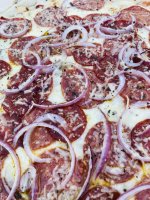 After a few minutes I got some nice crisp on the sides and top and took it off!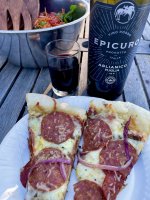 I am pretty happy with the end result but need to work with a consistent dough and get my heat situation dialed in.