I raise my pizza stone (on the OTG) up on top of two firebricks for a "pizza oven". It works beautifully, the only additional equipment needed is the two fire bricks and a pizza stone.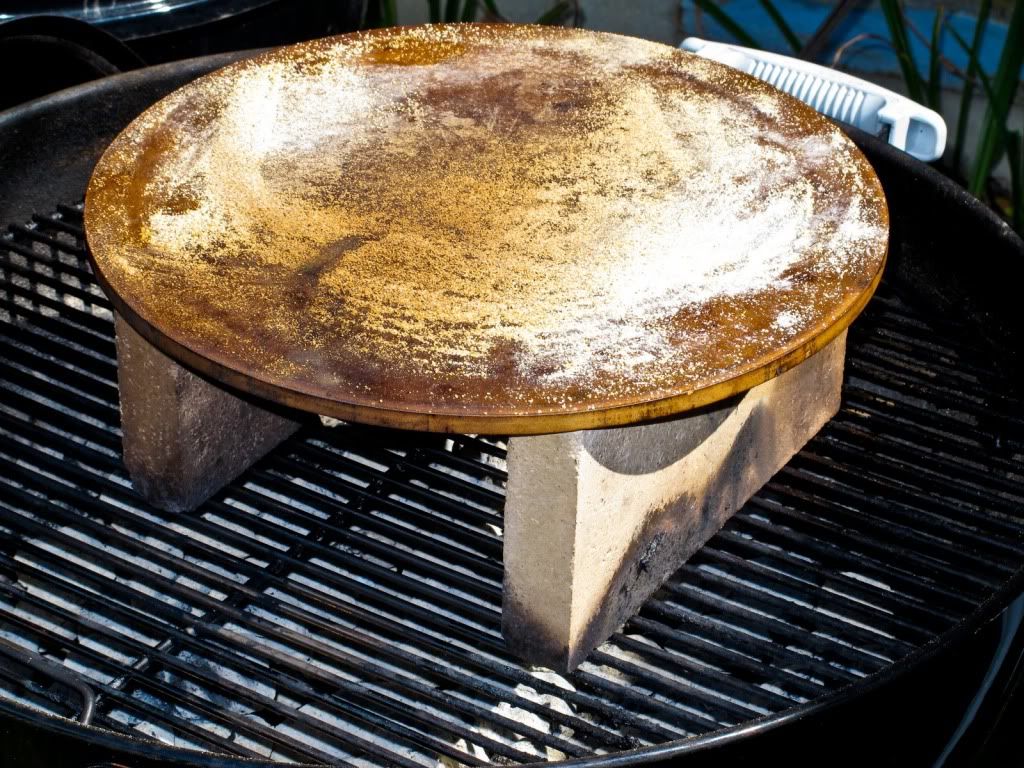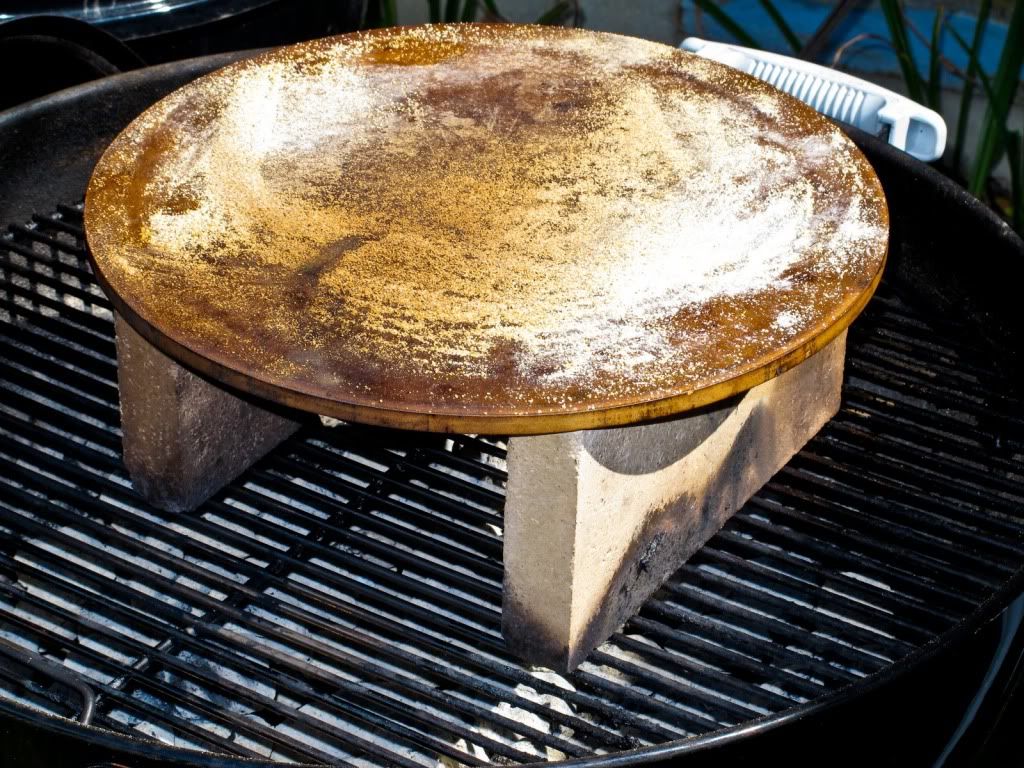 I believe I posted this before, but I couldn't find it. A couple of days ago, I thawed a frozen pizza (plain 4 cheese Red Baron) added pepperoni and pineapple and it was GOOD! Raising the pizza stone lets the top cook at the same rate as the bottom. The results are very much like a wood fired pizza oven. It takes 8 minutes after pre-heating the stone (15-20 minutes). I just dump a chimney full of lit charcoal spread evenly in the bottom of the kettle, set up the bricks and stone, pre-heat and go to it. I like a bit of smoke so throw a couple handfuls of wet chips on the coals while the stone is pre-heating.
I have an aluminum peel and since I have full access without the lid, I just grab hold of the far edge of the pizza and slide it onto the stone (after sprinkling corn meal on the top of the stone -I also have corn meal on top of the peel to keep the pizza from sticking). I close the lid and bake for 8 minutes and it is cooked evenly top and bottom with all cheese properly melted and the edges of the pepperoni lightly toasted. The time frame is short enough to cook several in a row if needed.
When the pizza is done, I place the peel in position and grap hold of the near side with tongs and lift it to check for browning, then using the tongs, I just slide the pizza off onto the peel.
I consider it a near perfect set up.
I plan on making my own pizza dough in a few days. I'll photograph it along with the finished pizza.
Dale53
Last edited: