Here's a couple of pics from my fathers day cook. Had my MIL & FIL over for dinner and made Jerk Chicken for everybody. Here's the leg quarters after about 90 minutes @ 300F on the WSK. I marinated these bad boys for 24 hrs in K Krugers Jerk Seasoning (recipe at the bottom). I decided to char em up a bit on the Genesis after the lower temp cook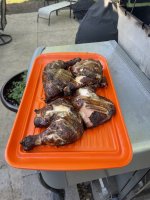 Here we are all plated up. I only put 2 habenero's in the jerk... as a result, I didn't get much heat, BUT, my family really loved it so it worked out nice. Dear wifey did a bang up job on the black bean and corn salad.... I have a link at the bottom to K Kruger's recipe. If you like any heat at all, I'd use at least 4 habeneros.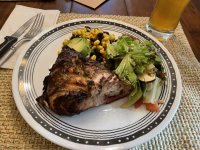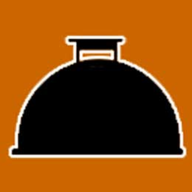 There are LOTS of variations - even in Jamaica and other islands in the Caribbean - so feel free to modify. However, no Caribbean cooks I know would dream of using bottled stuff. The problem with them is that they're not very well made in terms of results, i.e., their use doesn't result in the...

tvwbb.com