You probably haven't had it. I don't know why. But you're missing out.
Added extra cayenne pepper for some kick.
Going to oven roast half way, then slice then either wok or CI skillet it.
Serving with some fresh babaganoush I made last night. You probably aren't eating that either. Hmmm. Maybe I'm jumping the shark here.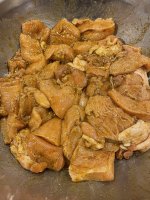 Convection roast at 400° for 12 mins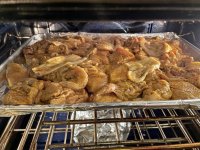 Fresh babaganoush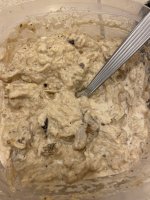 Halfway cooked. Next to the CI for a hard sear and crisping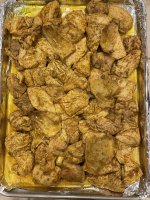 Chopped and into the CI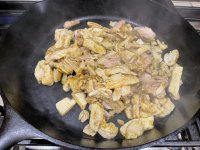 Seared and into a serving dish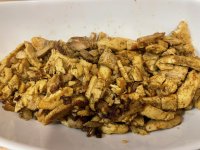 Last edited: