This is a work in progress, but here is what I have going on.
This is a limited run Cajun Bandit 14" SJS Conversion that Chris Perres presented to Left Hand Smoke in 2010 when we cooked at the Jack Daniels Invitational BBQ Championship. I had it covered with a lined BGE cover that became a rust breeding ground, so I removed the door and handles and took it to bare metal.
Couple coats of 2000* High Temp Primer base.
Centered and cut an 18" OTS bowl for a "LBCF Mod" to be used on the CB or a 15 gallon UDS.
Letting nothing go to waste, I secured the legs from the 18" to a 14" SJS bowl, shortening them 4". Very stable footprint.
The bottom vent is capped with nickel plated hole plugs and it will run like a UDS with three 3/4" intake holes regulated with magnets.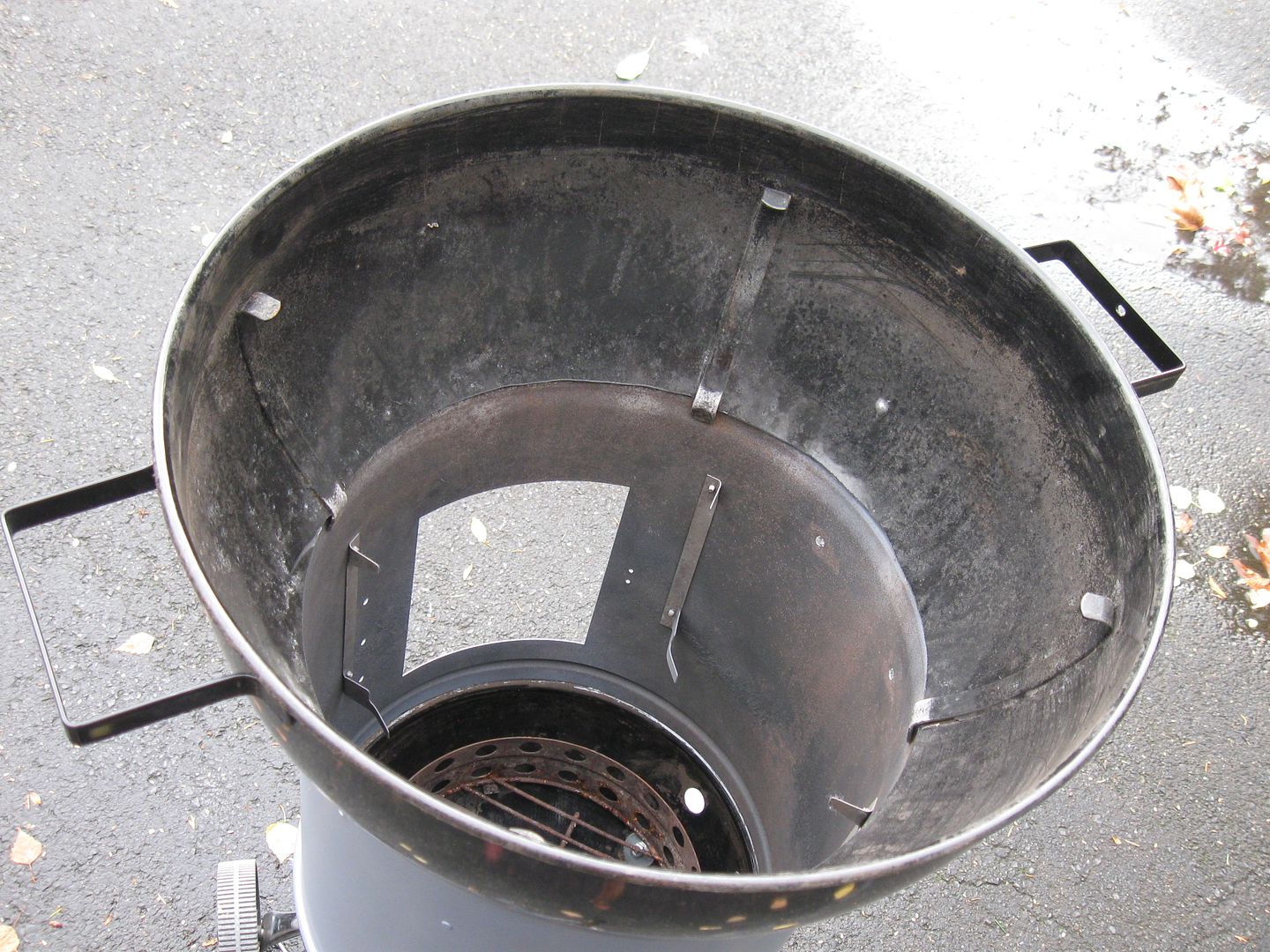 Finishing with Rustoleum 1200* Semi Gloss BBQ paint
Like I said its a work in progress, I have some other ideas I'm wanting to work into it. Stay tuned!