Can you share your high heat details please.

Pit Temp?

Bone in or Boneless?

Wrap? Foil boat? leave it till the end?
It used to be called the " Kick *** " method for high heat butts or briskets.
It is very similar to the high heat brisket thread on here.
Put the butt in a disposable pan FC up ( I use BI butts)
Pit temp 300-325 for 2 hrs. or until I like the color.
Foil add a beer and back on till probe tender which usually takes a few more hours.
can get it done in 5 hrs. but I usually milk the start for more smoke and average 8-9hrs.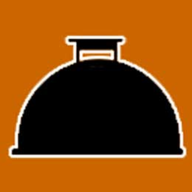 High All, I will be doing a high heat pork butt (combo pack from Sam's) this weekend for a wedding shower we're hosting. So the WSM is unavailable due to unforeseen circumstances (need to find out who took it), so I will be using a 22.5 kettle, which I'm ok with since its high heat. Never...

tvwbb.com