Someone posted about McCormick's marinade in a different thread and inspired me. Picked up 5lbs. of bottom roast and cut in to large irregular chunks. Couldn't find the McCormick's regular flavor so I settled on their Grill Mates Zesty. I figured it looked like Italian dressing...it is. Pounded it for tenderness and marinated for about 8 hours.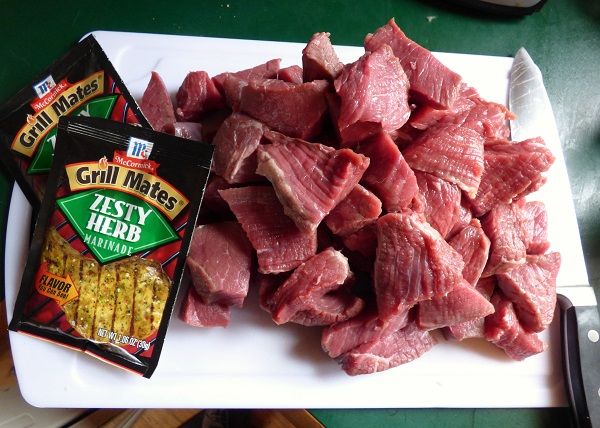 Put some small golden potatoes in the oven to pre-roast them a bit. Cut up some fresh yellow squash, onions, added 'shrooms, small tomatoes, and whole small red/orange/yellow cored peppers.
Taking turns on the grill.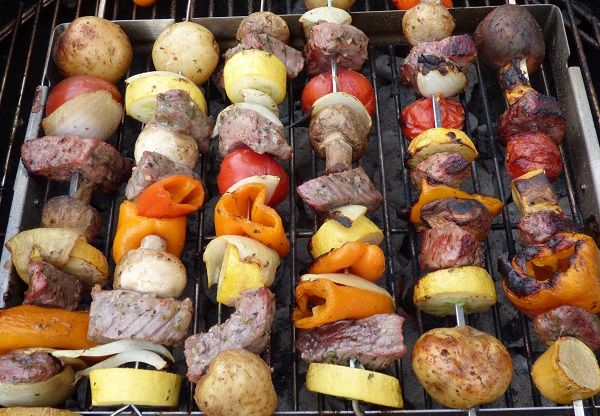 Made 20 skewers plus some leftovers.
Keeping warm over indirect heat on the gasser while the leftover bits of food cooked in a basket.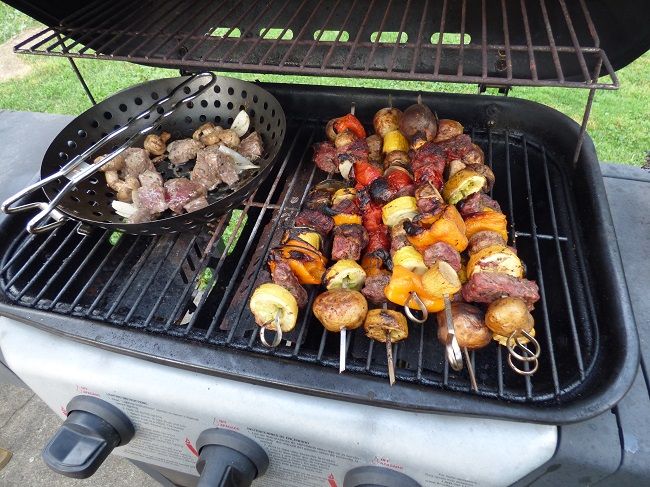 That's it. No picture of plated food, just wanted to eat!
Last edited: