Was sifting through the freezers trying to decide what to cook this weekend, and found a small package of beef ribs I'd somehow missed from the last one butchered. After some of the most sensational brisket I've ever had at a Scotch tasting and brisket dinner that a local bar put on recently (72 hour sous vide followed by 4 hours in smoker) I decided it was time to own a sous vide setup too, and this seemed like a good trial run for it.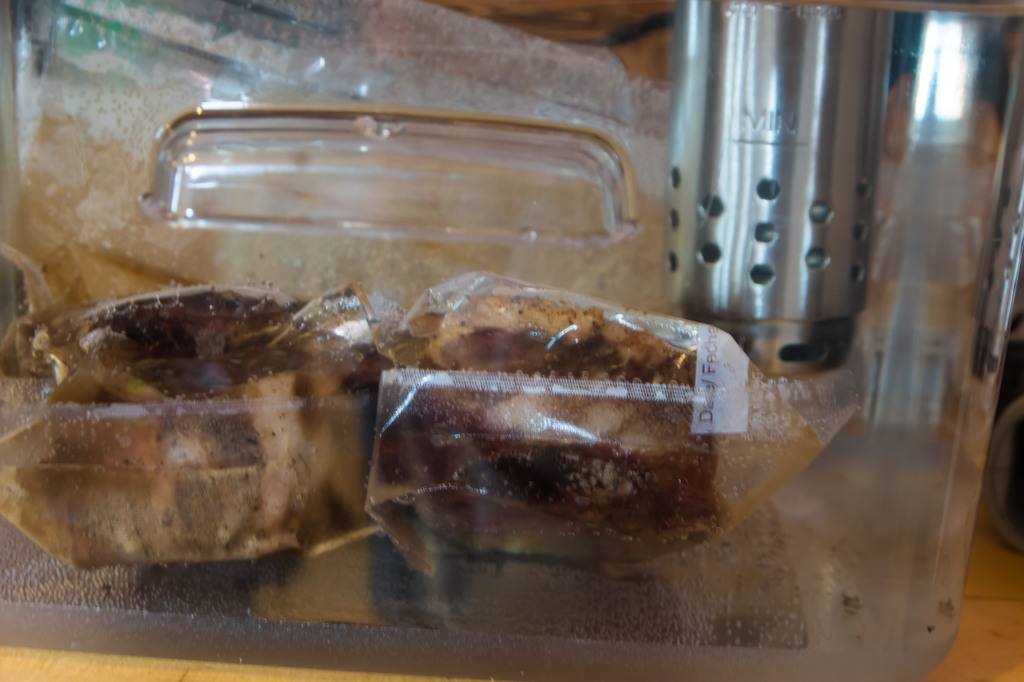 Chimney of coals and some hickory to finish them.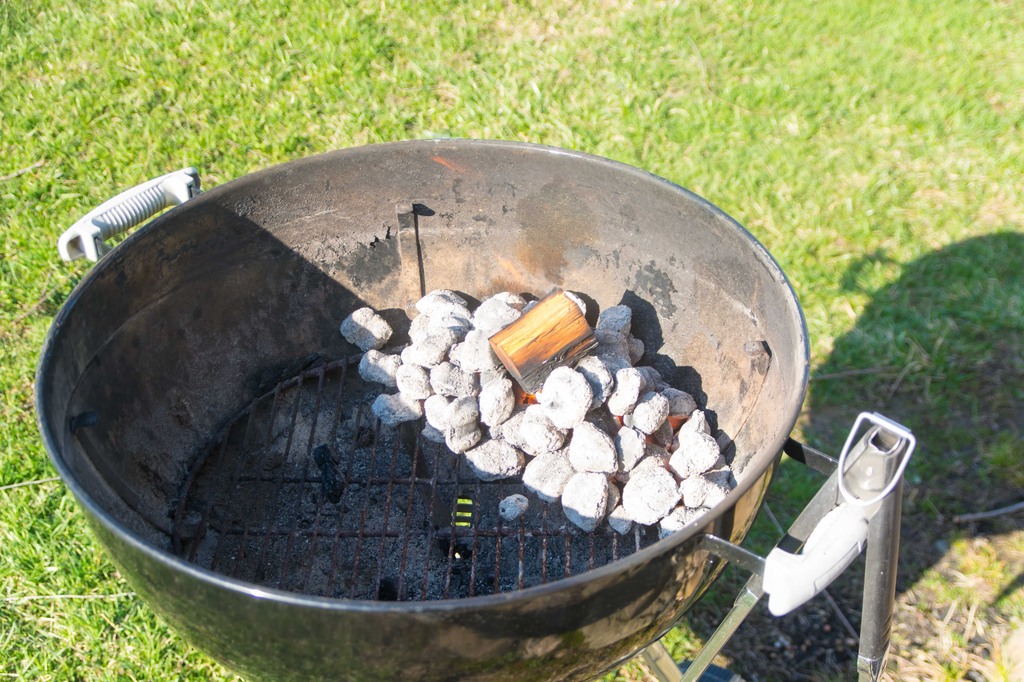 Very fortunate to be out here in flyover country right now, these kids don't know how lucky they are to be able to go fishing and boating and riding four wheelers- or they wouldn't gripe when I actually make them work since they're shut out of school.
Hitting the grill to finish after spending the night in a vac bag.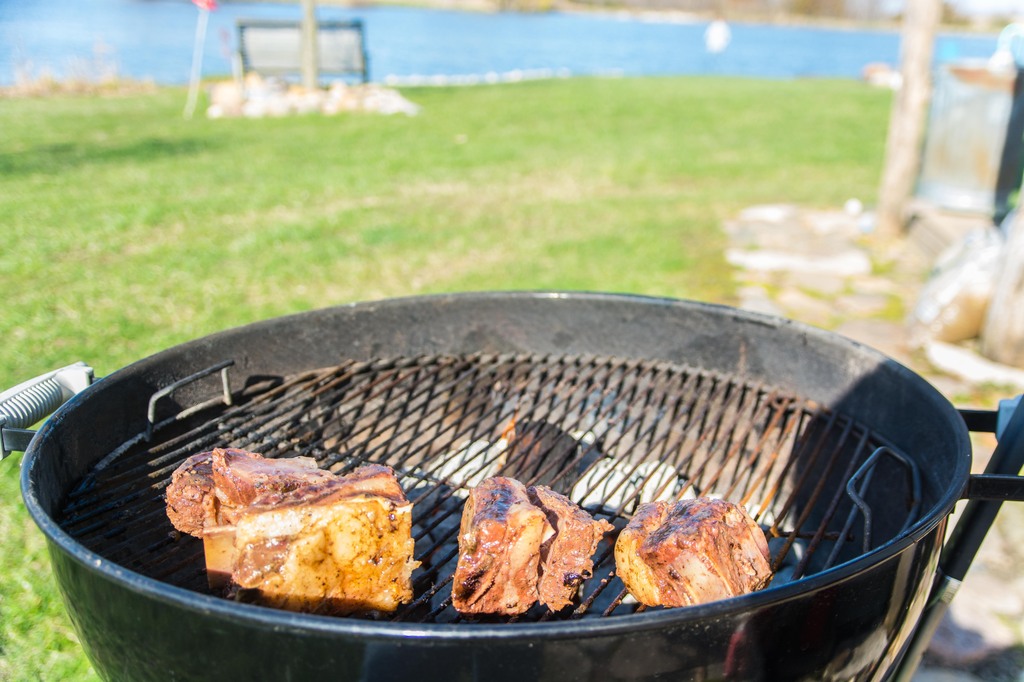 Only took about an hour to get some nice looking bark, used the coals to heat up a bag of home-grown sweet corn from the freezer.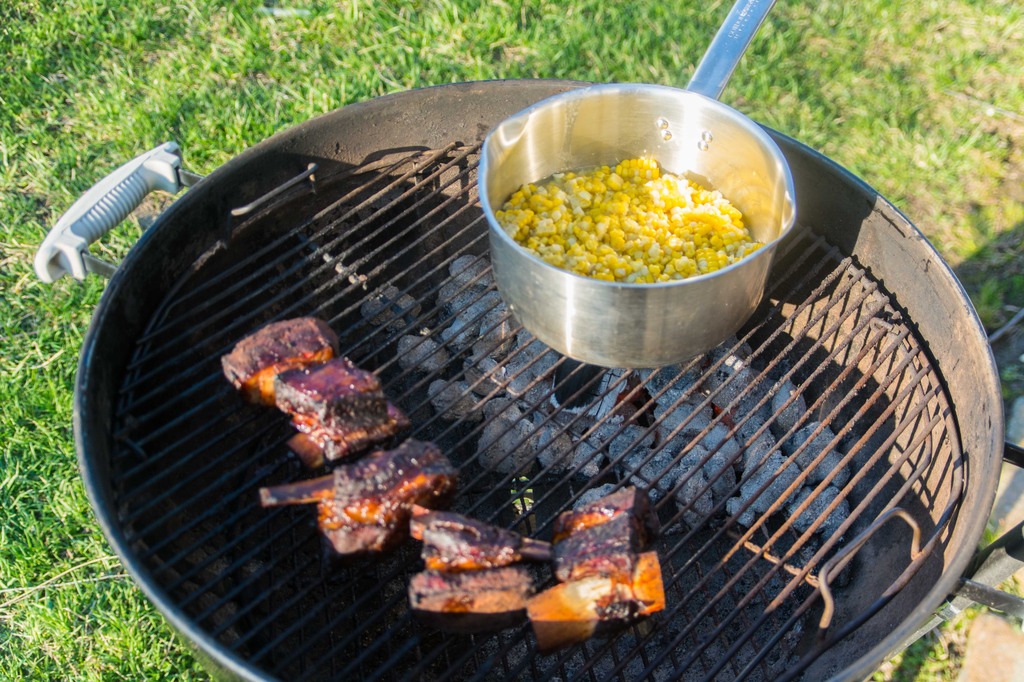 Plated, somehow or other I never got a pic of the gasser but my sister showed up with some chicken and salmon that got cooked over there on the Genesis too. No shortage of proteins today!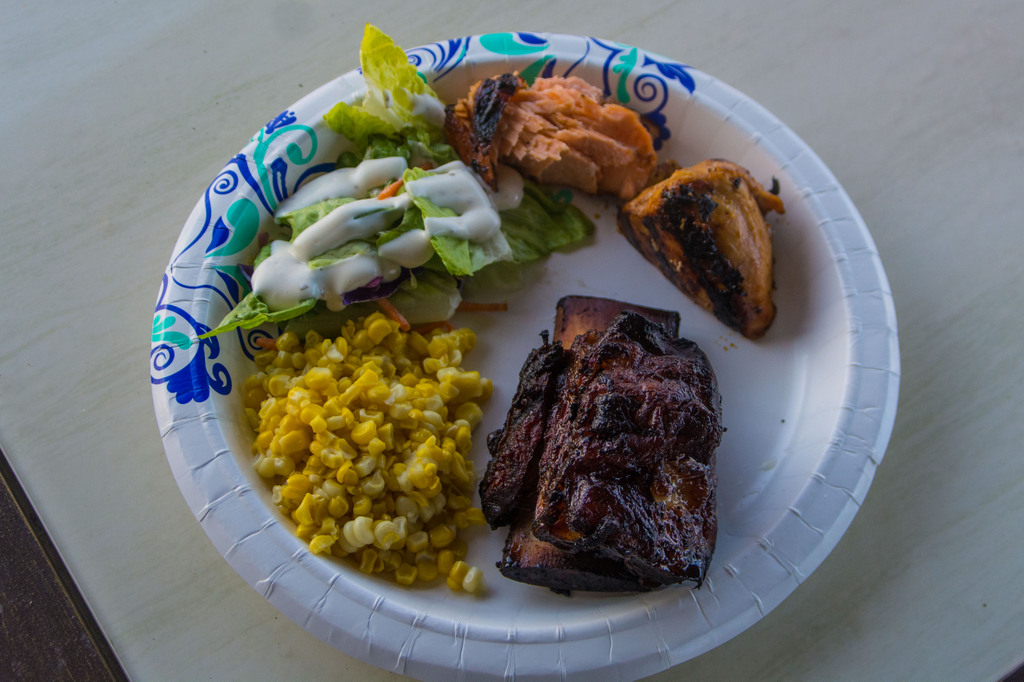 Jameson always approves of rib barbecue days.