"Sweetza"
It don't get any better than this...(healthy and good)
Here is all the ingredients:
Cast iron skillet (preheated to 350*)
Sweet potato (washed)
8 ounces shredded mozzarella
1/2 can of tomatoe sauce
1/2# bacon
Oregano to taste
1 egg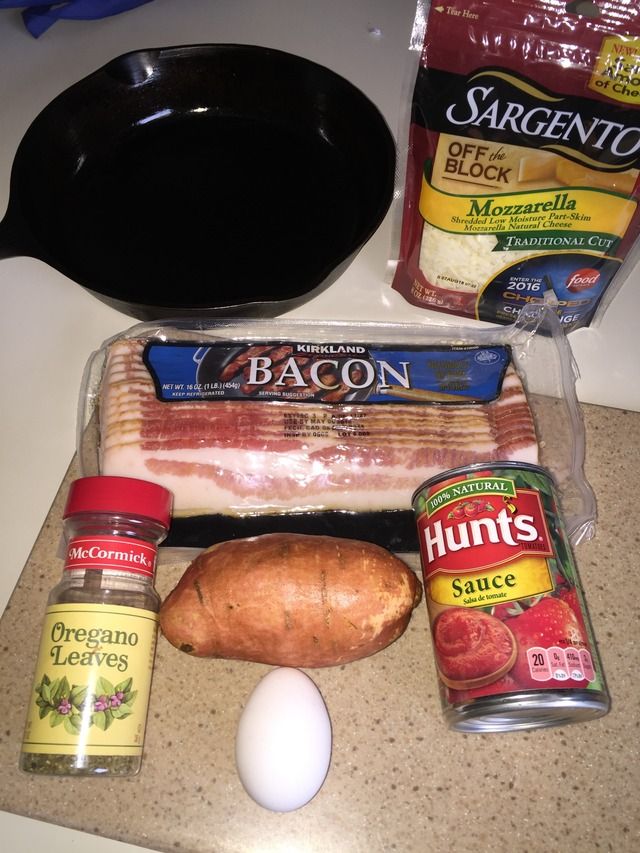 As the oiled skillet was preheating to 350*, I cut the sweet potato to roughly 1/8" thick slices. Once the skillet had reached temperature, I removed from the oven and began to construct the "Pizza".
First a layer of sweet potato slices. If you are in a hurry, you can use the microwave to precook the sweet potato. We have actually started to do this every time now.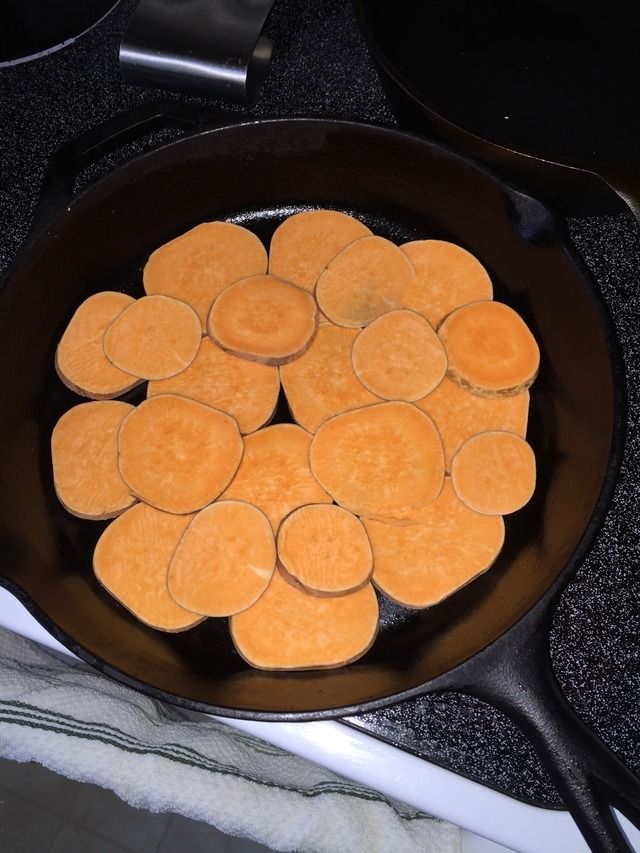 Then 1/2 the cheese (4 ounces)...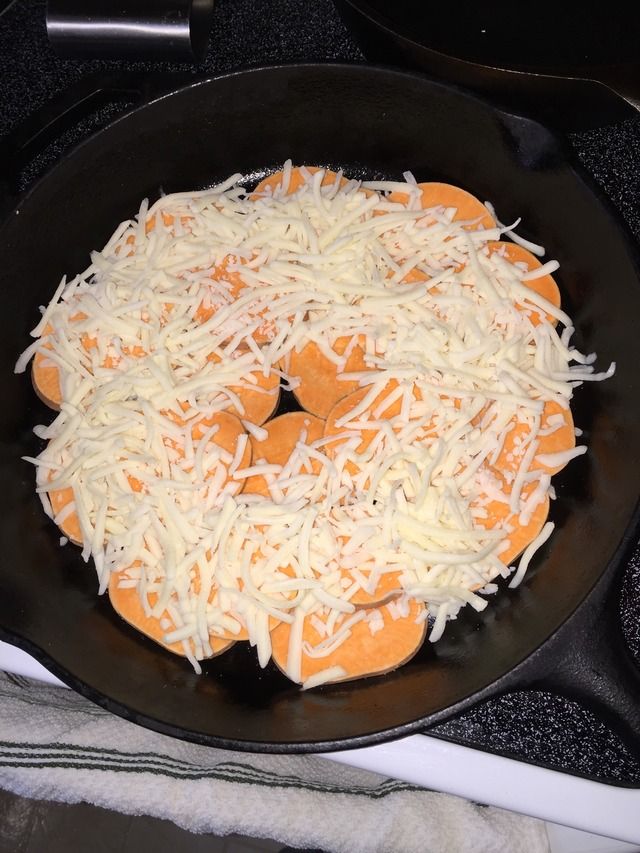 Then the bacon...(I try to encorporate bacon into just about everything. Gives a great smoke flavor as an added bonus). Cubed up ham and also cooked and crumbled bacon works here equally well.
1/2 can of sauce, paying attention to leave the center unfilled...
Crack the egg into the center then sprinkle the oregano on top...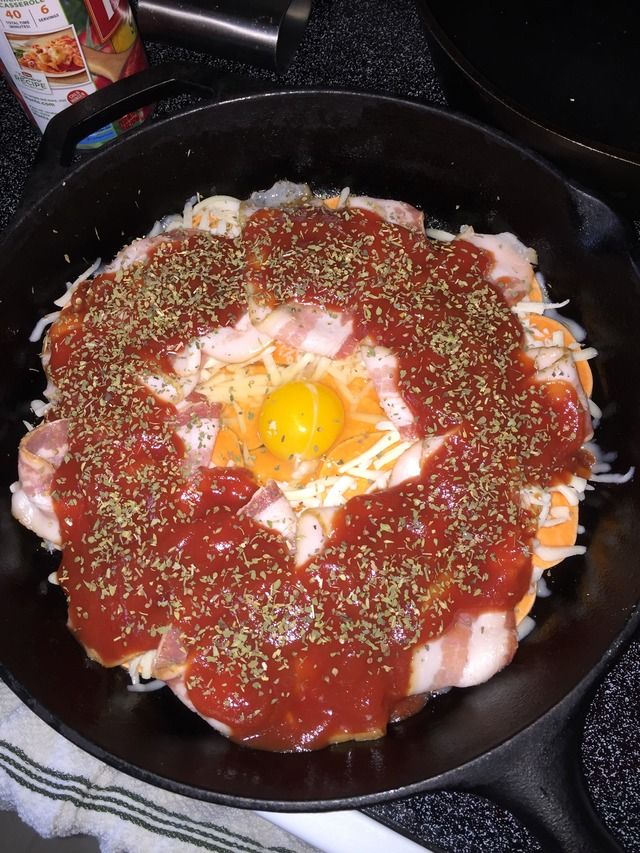 Add the rest of the mozzarella cheese (4 ounces)...
Bake at 350* for 30 minutes. When the egg no longer "jiggles" when moved, it's done.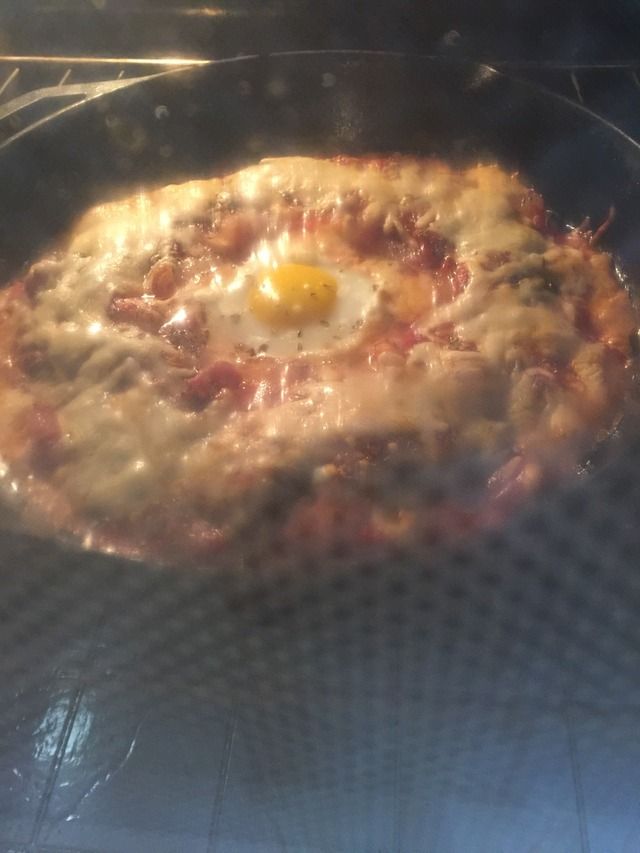 Remove, cut and serve. We cut this into 1/4's and split evenly. Not a drop was left and everyone said for me to put this in the "regular" rotation...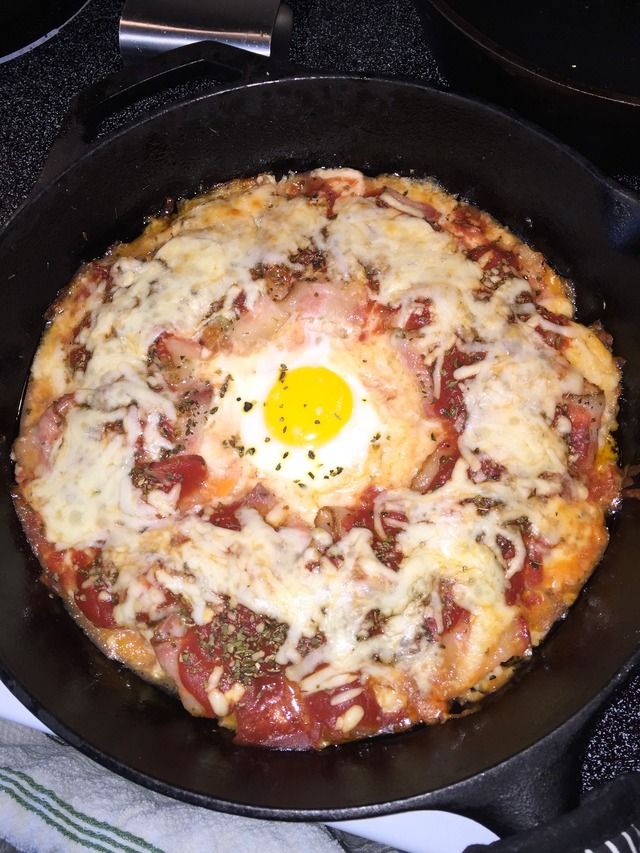 Last edited: