Administrator
Staff member
I am shocked and saddened by the news of the death of
Rory Richmond
on August 22, 2020. He was a fellow NorCal KCBS BBQ judge and organizer of the Clayton BBQ Cookoff. He was one of the good ones! RIP, Rory, you will be sorely missed.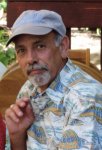 Here's a link to a local newspaper article about his life.
The Clayton community was rocked by the Aug. 22 death of Rory Richmond, Councilman C.W. Wolfe dubbed "one of the pearls of our city."
pioneerpublishers.com
Here's a link to my write-up and photos from the last great Clayton BBQ Cookoff. I'm guessing that Rory would want us to focus on what a fun day we had the last time we all got together, not his obit.
It was a hot--but not too hot--time in Clayton, CA on July 13 for the Clayton BBQ Cookoff. We judges showed up to render scores on barbecue entries from 31 pro teams and 22 backyard teams. Congrats to Big Poppa Smokers for winning Grand Champion and The Smoking J's for winning Reserve Champion...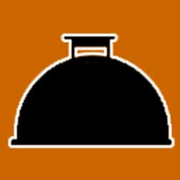 tvwbb.com