It should work well.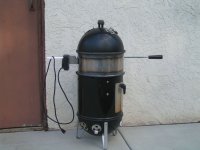 Got a flat basket from ebay that's for a Ronco. It's cute! Think it's a bit small. Looks like it would hold 2 chicken thighs.
Might have to make something that would double it's capacity. Possibly a circular basket. It can still do a whole chicken just using the spit.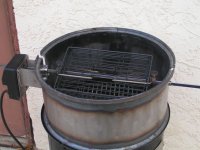 Need to paint & season the ring. I can't wait to try it out!!!