Time to get these photos worked up, some of our cooks were definitely inspired by recent posts from others here and were great hits.
Christmas morning brunch was Scotch eggs and Bloody Marys with homemade juice from the garden.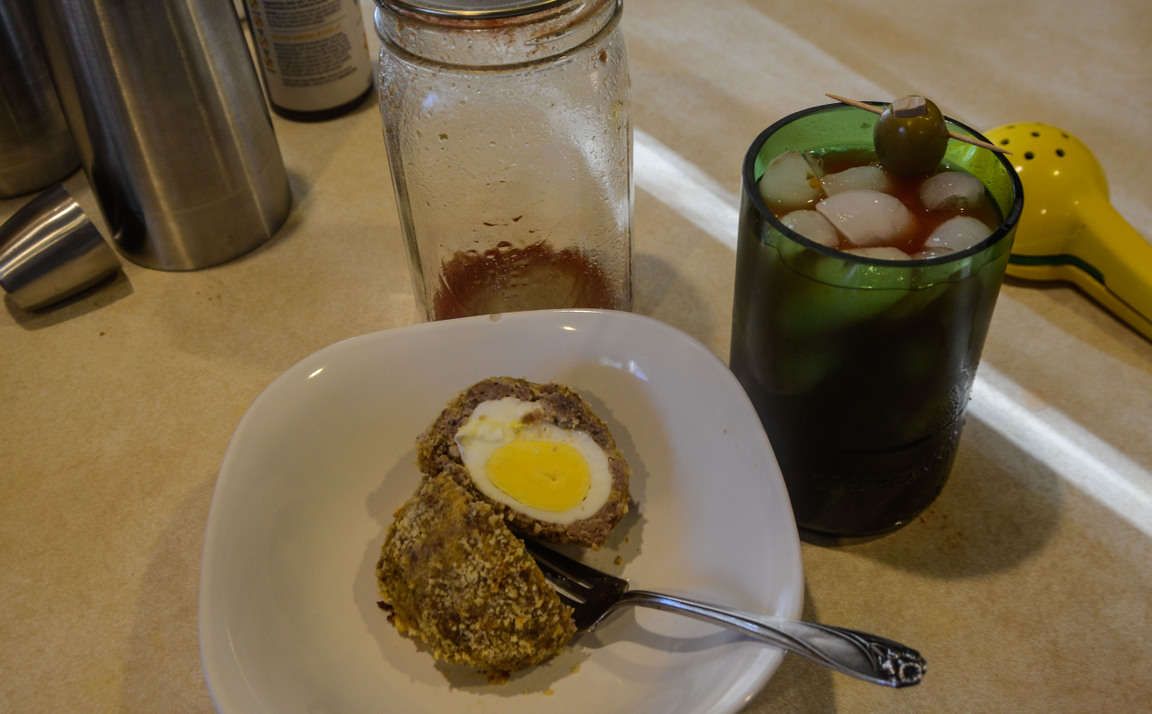 The plan was to rotisserie a chicken I found in the freezer anyway, but when this is one of the presents you open, well guess you gotta try it out. Very good poultry rub, we were duly impressed.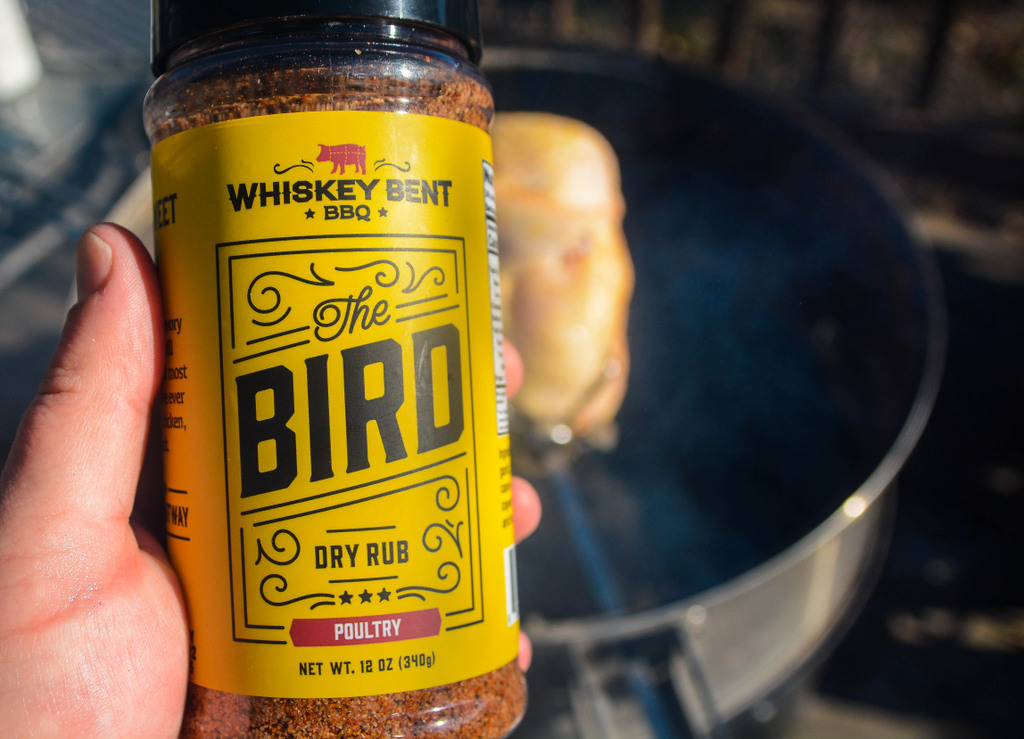 If anybody was wondering, the drunken potatoes recipe is delicious cooked beneath the juices of a spinning bird.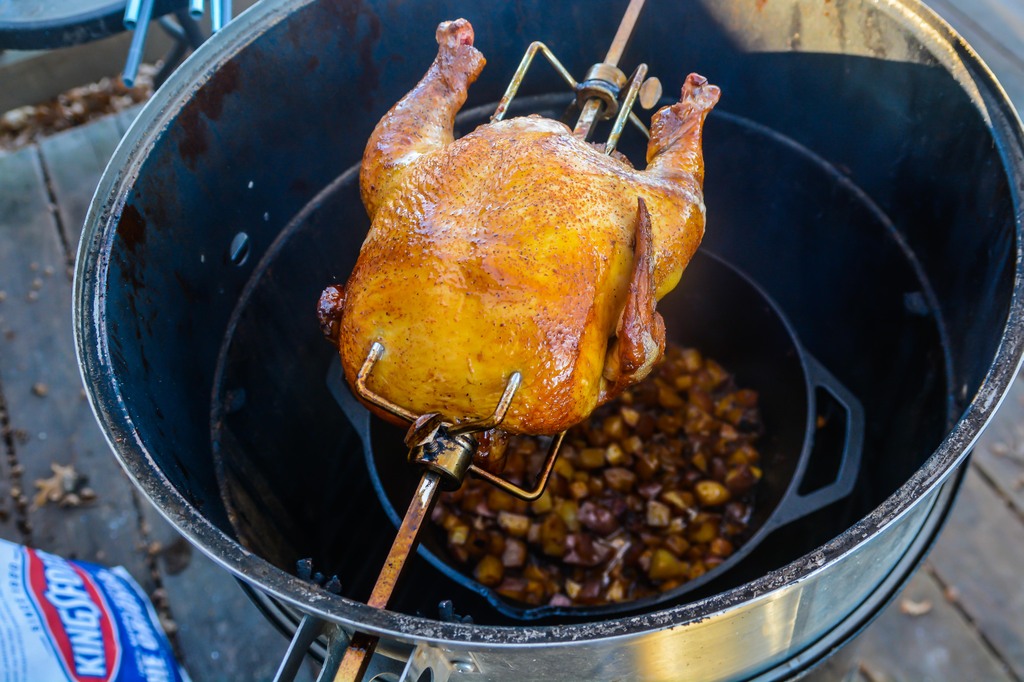 For the next day at my sister's place decided on this near 8 pound chunk of NY strip.
Picked some parsley and oregano that we've managed to keep alive inside too.
Overnight in the sous vide.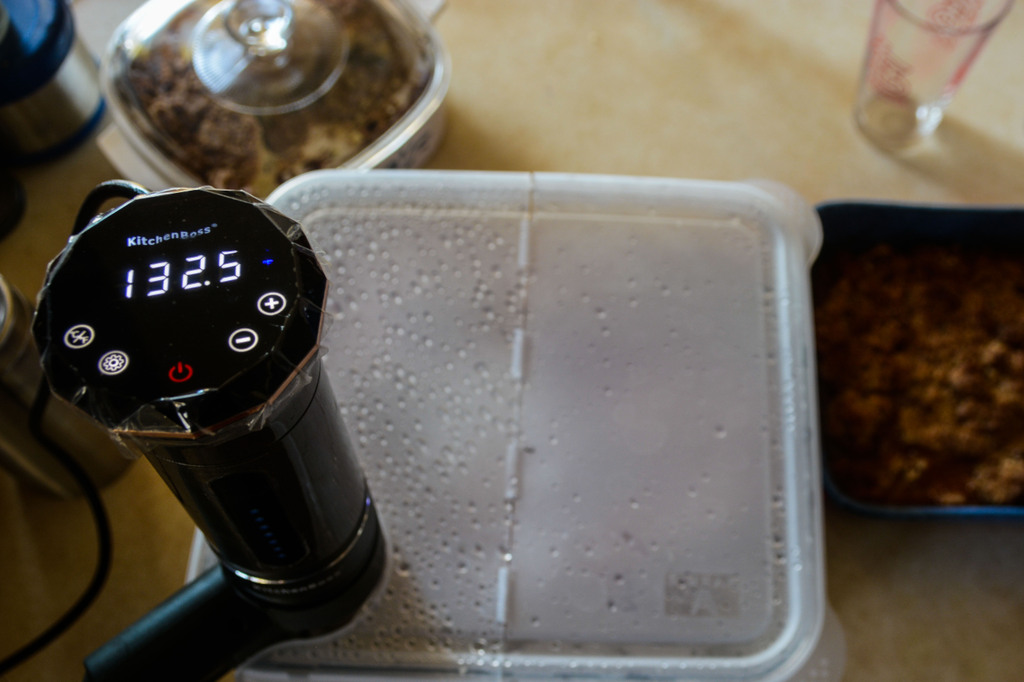 Seared a few minutes on the baby kettle.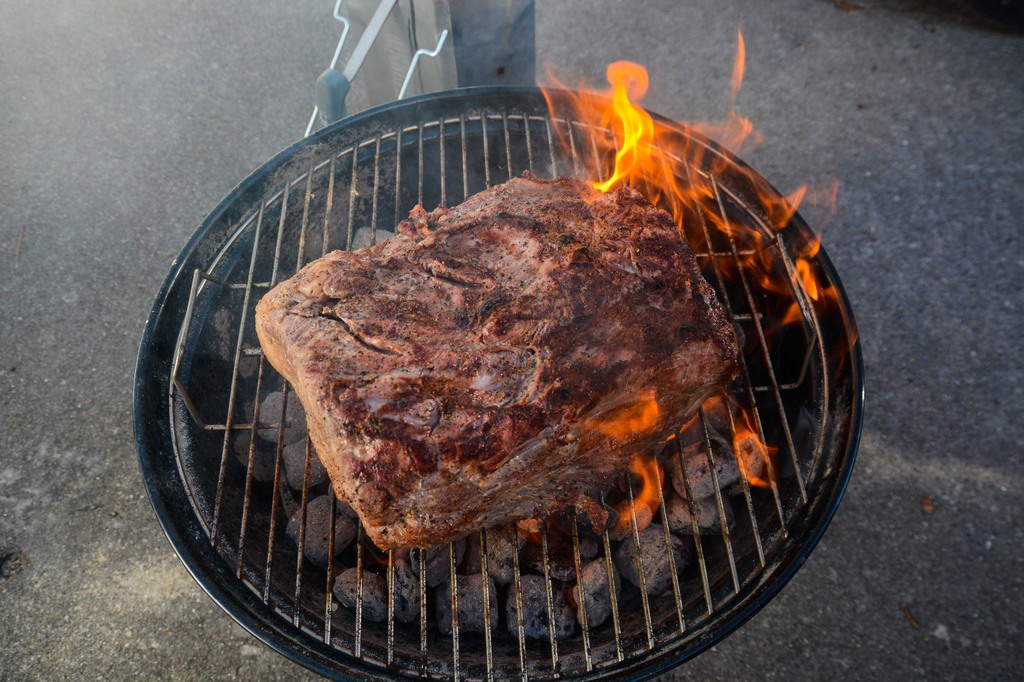 Did twice-fried frites in duck fat, these spuds are resting and waiting for their second bath to crisp up a little more.
Resting before the knife, with some butternut squash rolls just out of the oven.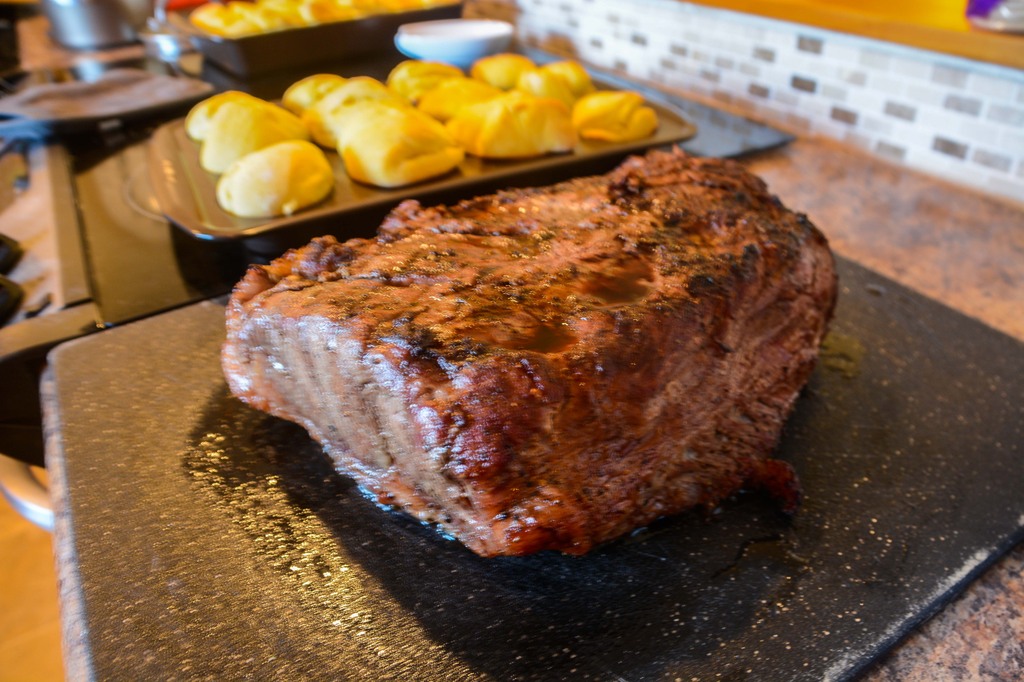 Plated.
Time for a short break from family shindigs, had to take Jameson to the bar. You believe he still puts on his begging face for a beef jerky stick after all those table scraps?
Used John K's chowder recipe with the leftover shredded chicken and some of the broth we cooked down from the carcass It was awesome. Maybe too good, asked BIL if he wanted some to take home and he took ALL of it!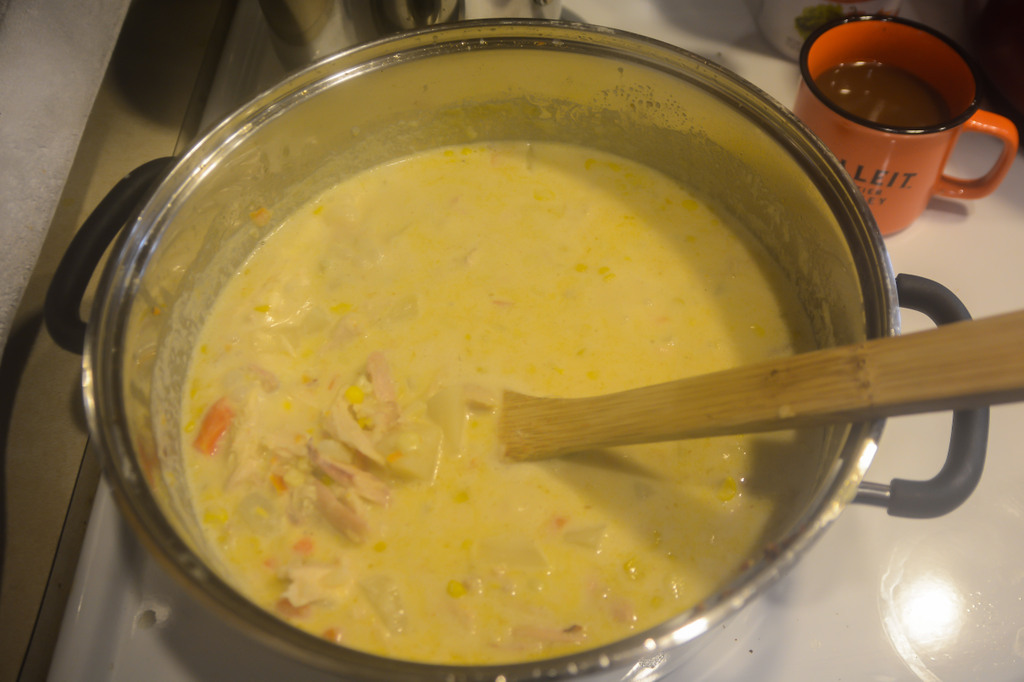 Time for a little fun and G force.
Closing out with one of my favorites in cold weather, Old Fashioned made from a nice bottling of apple brandy that a local Iowa distillery does and black walnut bitters. Toast to a new year that hopefully has more fun and less drama!