My 10 year old grandson and I prepped 8 slabs of Creekstone Farms Spare Ribs Saturday.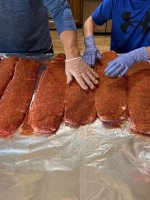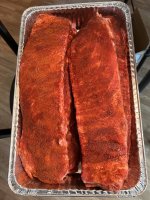 Smoked them for 1-1/2 hours on our new Gateway with the rib hanger at 300 degrees.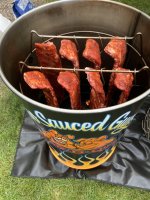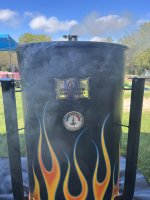 We wrapped and put them back on for 2 hours, then sauced and put them on for another 30 minutes. I sliced them and he glazed the sides. Unfortunately we were too busy, and forgot to take pictures during that phase, but this this the final result.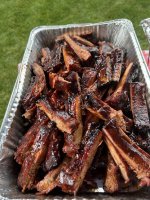 Overall it was a wonderful cook; especially working with my assistant pitmaster!
I officially added him to our KCBS profile page.