Very easy and inexpensive dinner tonight. Got this steak for $6 and just did a simple romaine with red onion and some olive oil and red wine vinegar.
Coated the steak with olive oil and Worcestershire for about an hour then put a rub on.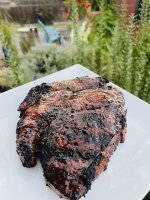 Went high/high/high on Gold B with a bunch of flips to get it to about 145. Opened one of my favorite bottles of TJ's Italian reds…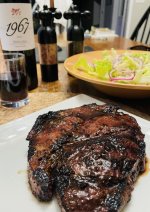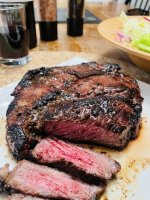 Cheers!