I'm going to stretch the definition a bit here and post this place, because I know any scorched red meat lover will really enjoy this place.
Koshiji has been a great evening joint for us for many years now. Their primary dishes are mesquite charcoal grilled meats and veggies, which they do on a grill right behind the counter and you can watch it all. The food is mostly on skewers, but the lambchop is served with the rib bone as the handle. Probably the best lambchop I've had. They have a porkbelly skewer that is 3 narrow strips rolled up with a shiso leaf (slightly minty) that look like 3 little meat lolliepops. Incredible!
For those seeking other food, there are many traditional Japanese ala carte dishes and meals as well. They serve beer and wine and saki.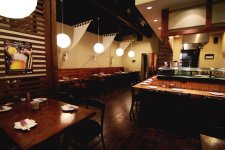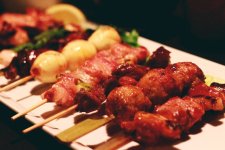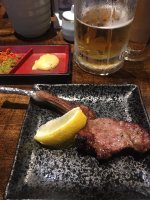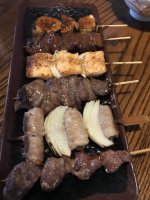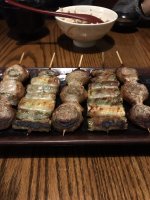 Then there's the grilled rice ball. Crunchy on the outside, soft in the middle.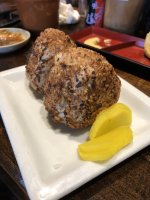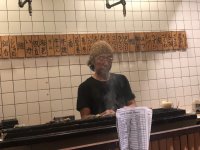 Koshiji is a Yakitori Izakaya Restaurant in Torrance, Los Angeles. Chef's delectable Yakitori has made him start numerous Yakitori restaurants in 40 year career. We go beyond Yakitori by serving sake, beer, pork, lamb, and seafood skewers.
22807 Hawthorne Blvd Torrance, CA 90505
(310) 378-3787
Last edited: