Got a new grate for my Perfomer!
A bit of history. 12 years ago, I bought the cast iron grate Weber used to make for the 22 inch kettle. It's a standard nickle plated grate with flip up handles for easy charcoal adding. The center of the grate is cut away, replaced by two rods that drop down half an inch to hold a standard 12 x 18 inch cast iron grate section from a Spirit gas grill: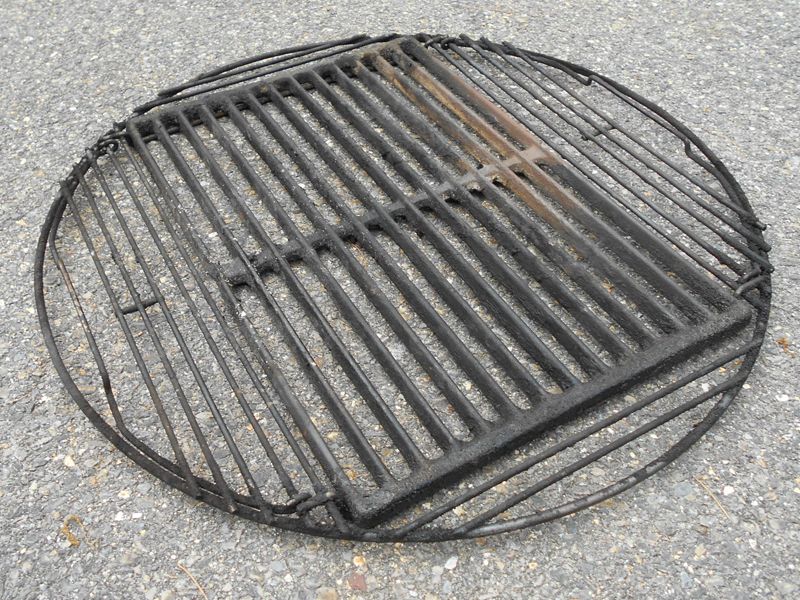 This thing has been awesome and is still going strong. Because the plated wire is mostly away from the fire, it has held up well. The cast iron gets so much use that it's held up well (disregard the light rust from a recent burn-off, it'll go away with the next pork roast!). But, after 12 years, I decided it was time to freshen up the insert.
So, I ordered the 9 mm stainless steel rod grate that Weber makes in that size for old Summit grills: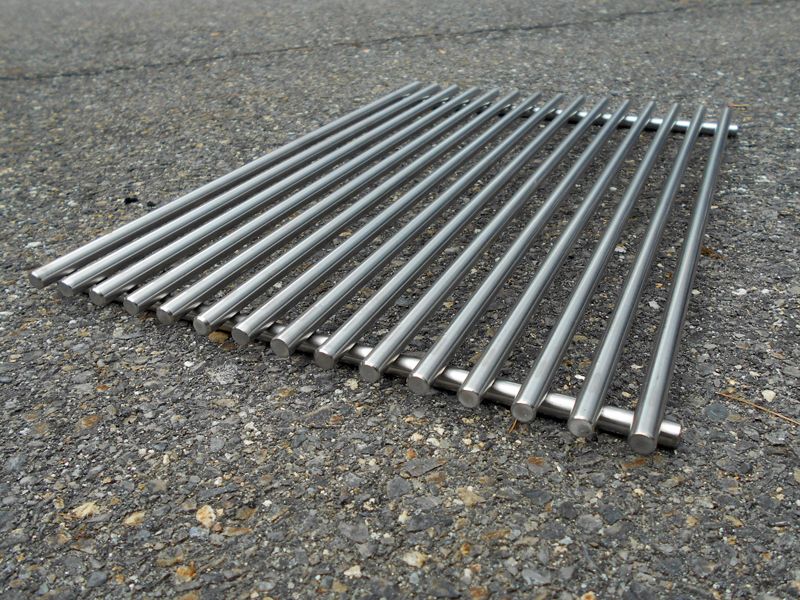 Had to bend the cross bars out a bit, but then it fit like a champ: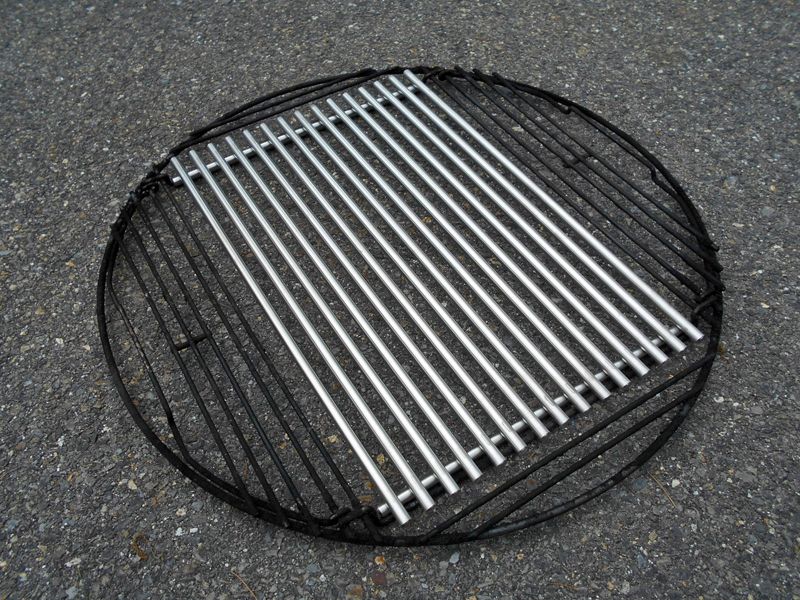 And, here it is in the heat of battle, so to speak: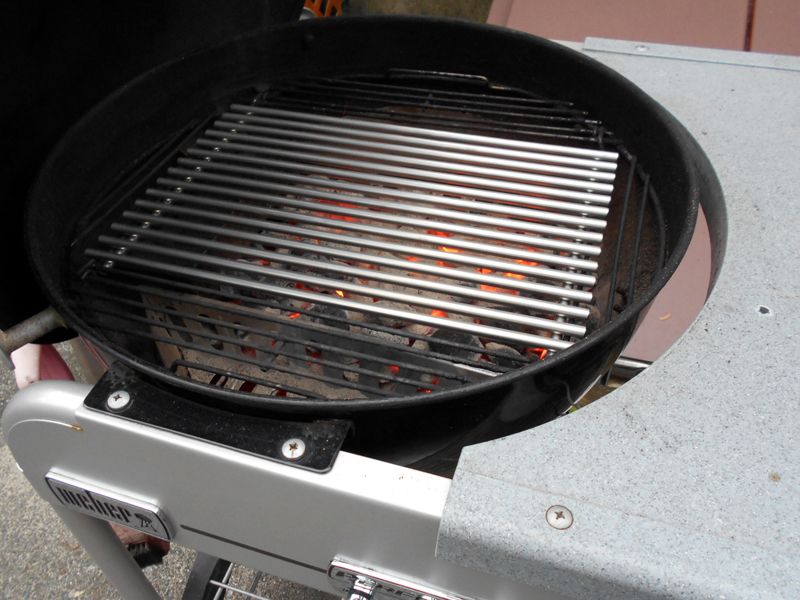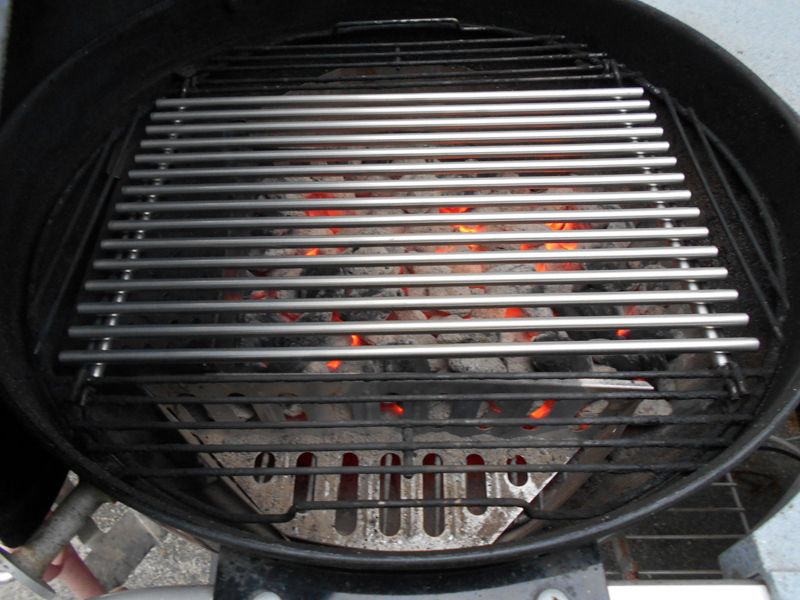 The last time it will ever be that shiny!