I originally built the HM 4.3 a couple of months ago and made a mistake with the screen (soldered in reverse). I removed it but damaged it a little so have been running without one. I've done 3 or 4 cooks from the web interface and everything else is working great.
I've just received a replacement screen, but it seems to display nothing with the contrast down, or a row of black squares (contrast up). Nothing in-between.
I've checked all the pins for continuity, gnd, cnt, d4, d5 etc. all seem to be ok.
I did manage to damage the gnd pad when removing the old screen, but its soldered on the reverse and continuity is good.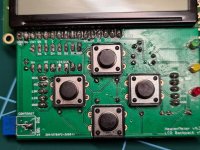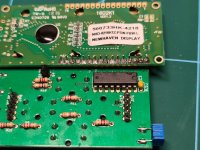 Last edited: