Hello all. I need some advice for troubleshooting. Its my first time with a project like this! I finally finished all the soldering for now (Need to get case to finish installing leds). I wrote to my SD card and inserted it as instructed
here
. Its being powered via the Raspberry Pi B. The LCD never lights up or shows '-No Pit Probe-'. I've verified that the SD card has files on it, i've reseated the card. I've also removed and reseated the ATMega chip. For my pit probe connectors I see some joined, but it looks similiar to
others
. The closest connector I found is on the left row of the ATMega across from the letter 'e' in HeaterMet
e
r but blowing up the pic it shows a very thin seperation. The LCD screen was put on backwards so that fun flipping.
Here are some pics of the board, as well as a closer look at part of it.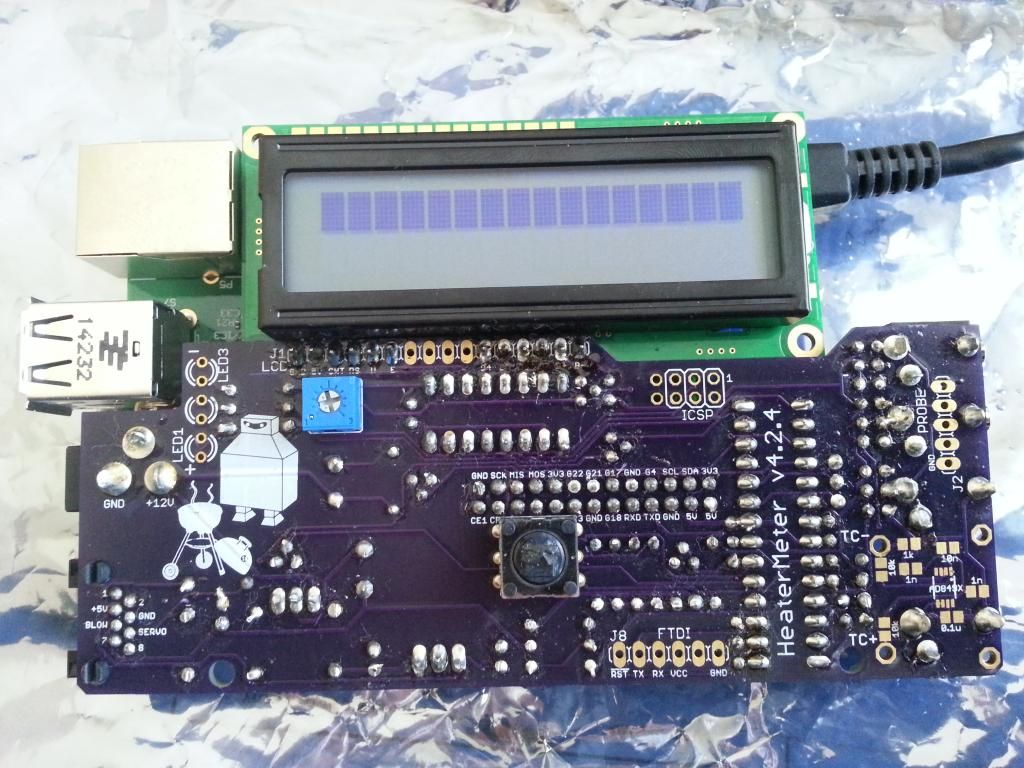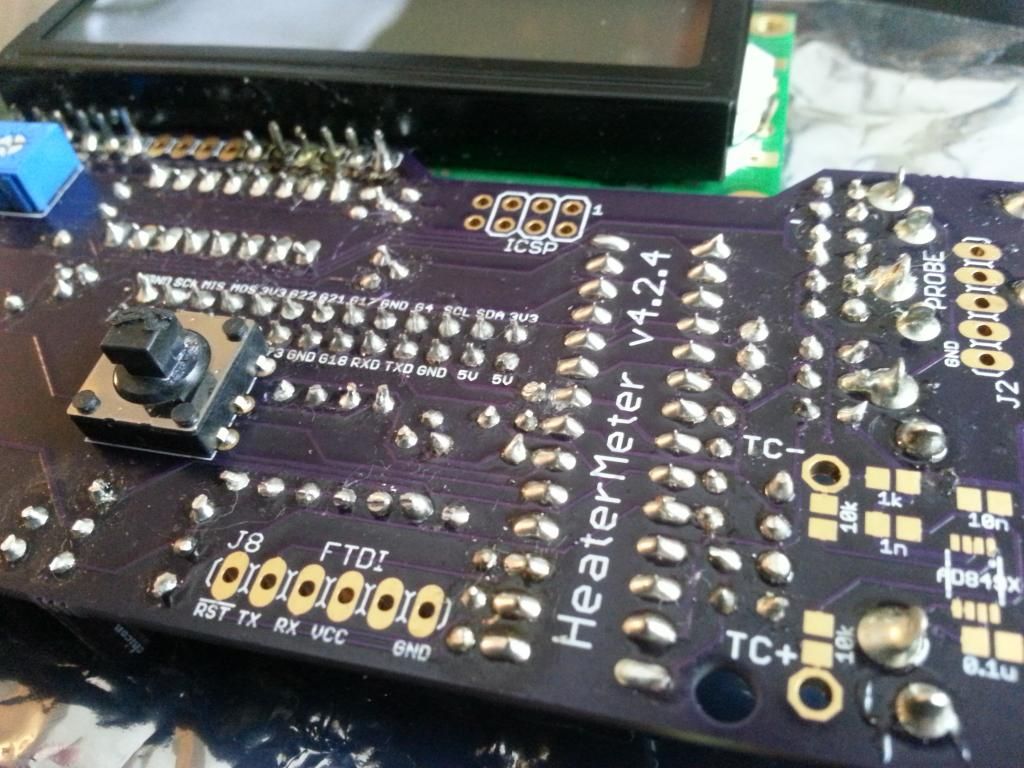 Here is one without the pi connected: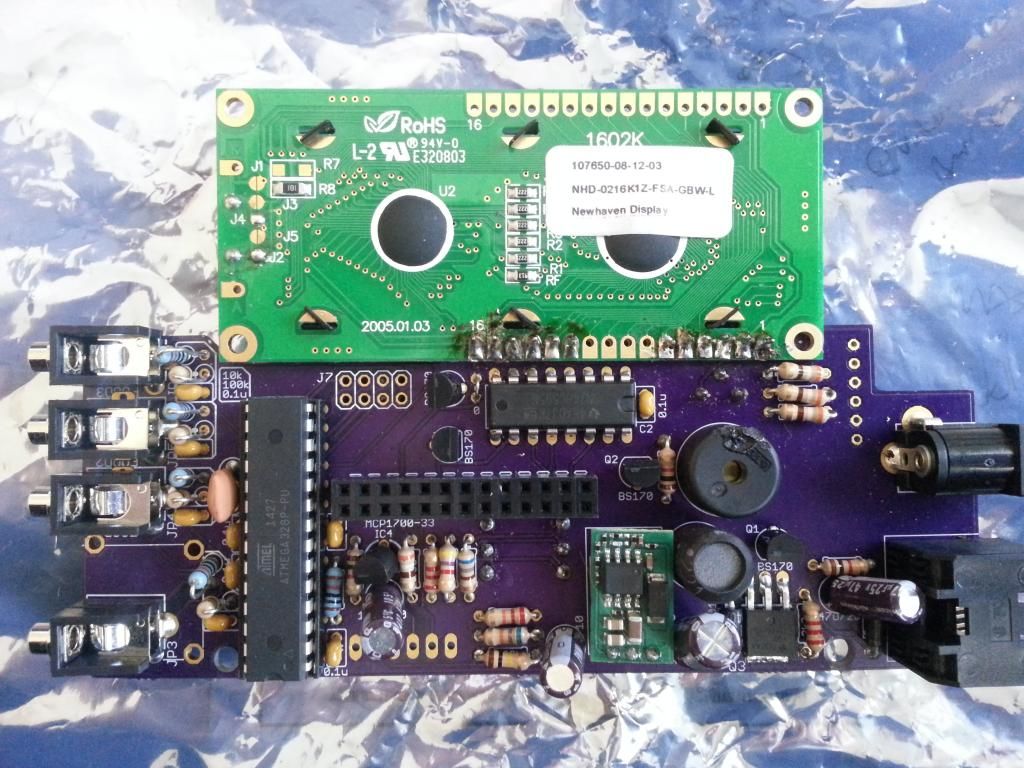 Thanks for any help/ suggestions!