I don't have a offset smoker and have always wanted to try smoking over wood. So i tried this method with pizza and it works great so I thought why not with ribs?
So here's the set up: BB ribs with Bad Byron's Butt Rub, drip pan underneath, and I used pecan wood for smoke/fuel.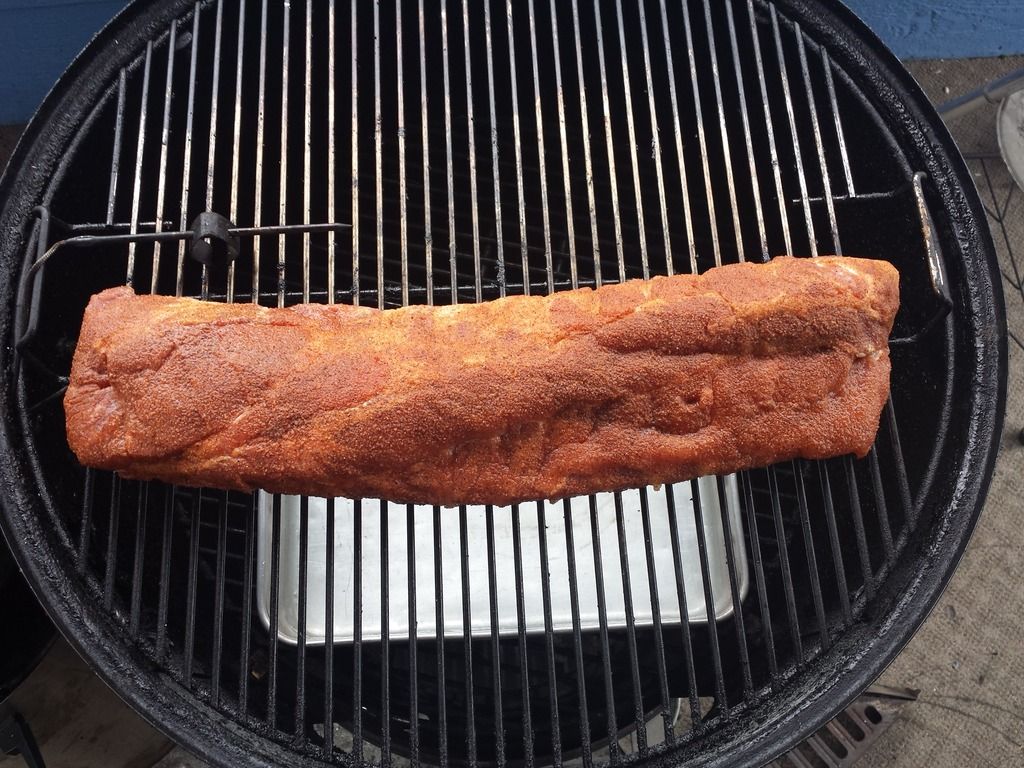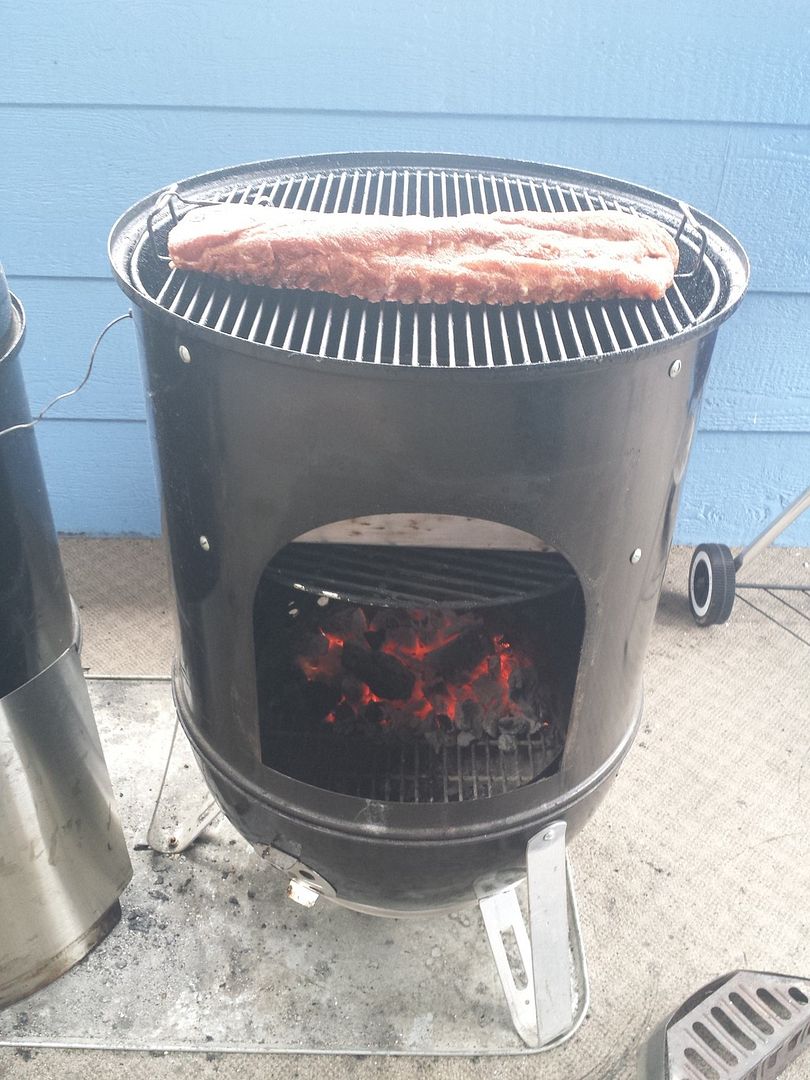 Was going for 300-350°. Once the temp got to 300° i added one or two more chunks. Was pretty simple to manage the fire. Here we are after 3hrs 25mins.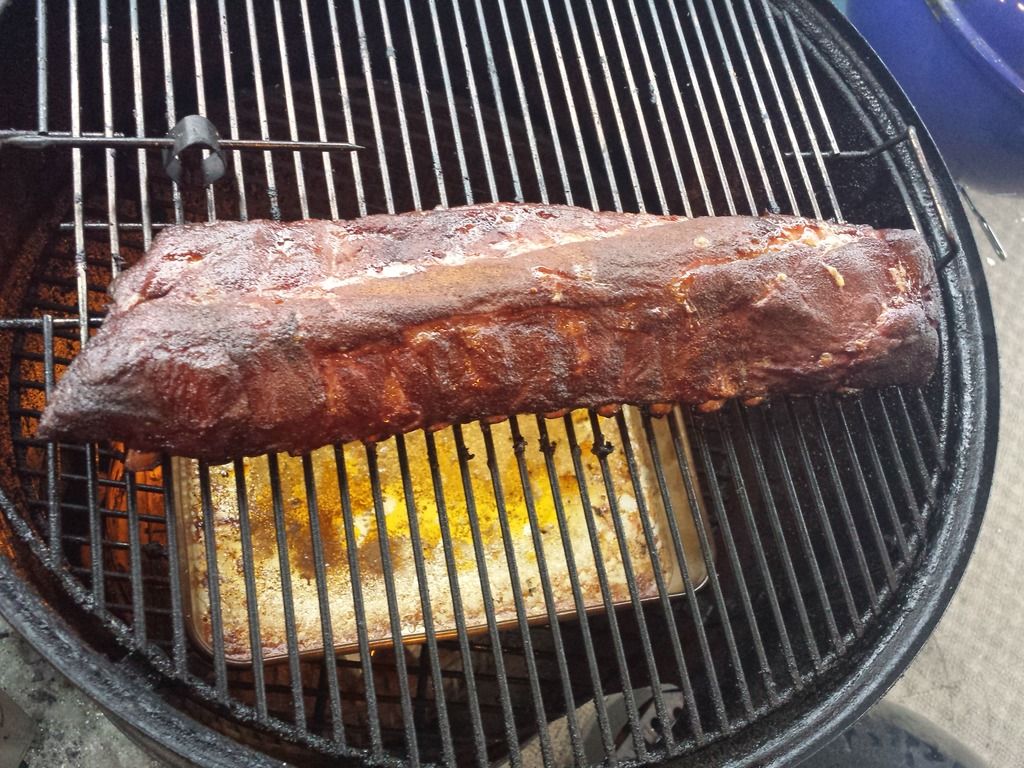 Put some bbq sauce on and another 5mins.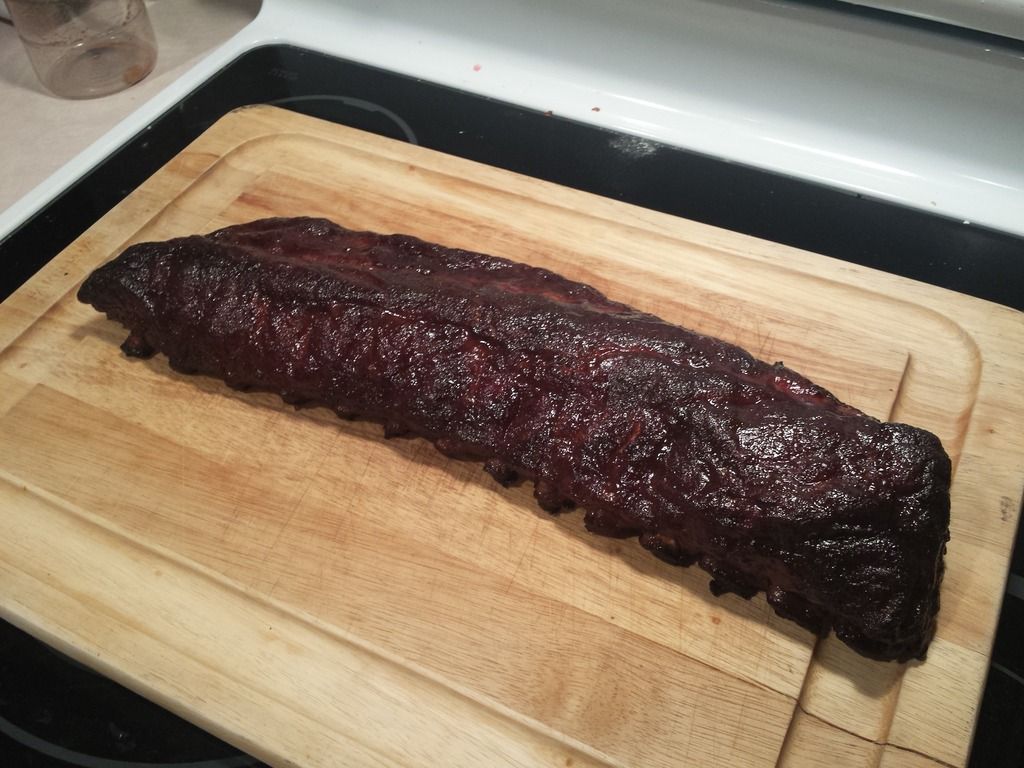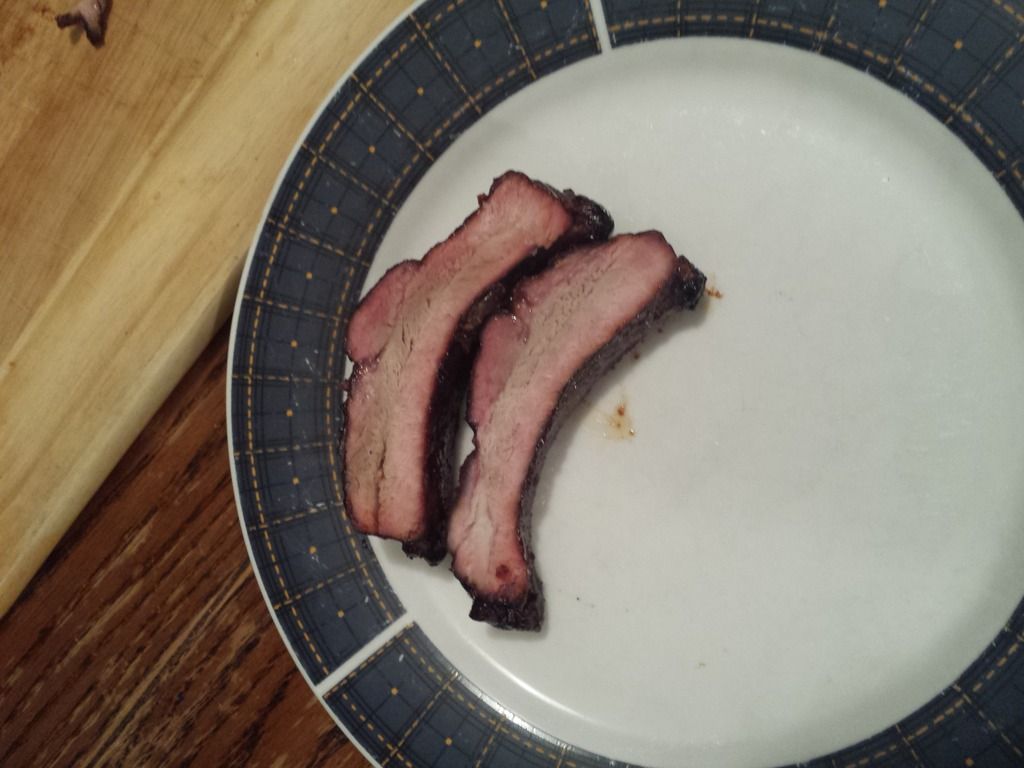 I had the water pan removed cuz I thought that it might give me better air flow that way. The ribs came out very good, a tad on the dry side but not bad.
All in all it was a fun experience and as it type I'm cooking some chicken the same way. Give it a shot, and thanks for looking! See you next cook!
All most forgot! Here's a video of the cook.
http://s1284.photobucket.com/user/smsix9/media/20150706_173645_zps3hdbecjl.mp4.html
Last edited: