This was 3 pounds of ground beef, green olives with pimentos about a cup and a half. Worcestershire, yellow mustard, what a burger spicy ketchup, small can of hatch green chilies hot, two eggs, 1 1/2 cups Panko, salt and pepper.
Was going to use the 14.5 but the picture will tell you why I didn't. Never had mold in this smoker. I forgot to leave the vents open. Ughh.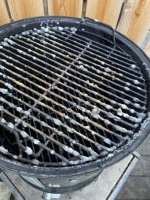 So I panned it and into the Q1200 it went.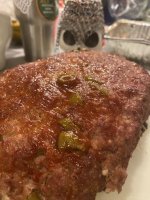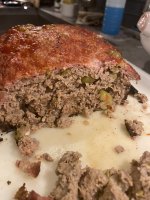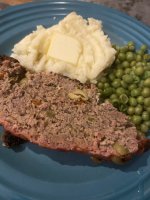 Didn't last long glad I made a three pounder!