I saw a recipe for Pork Shots a few days ago and I thought what a perfect app to bring to a Super Bowl party. The recipe I saw called for sliced Kielbasa sausage wrapped in bacon filled with a cheese mixture then topped with brown sugar. I don't care much for sweet meat so I did a variation. I used sliced Andouille sausage then filled it with a popper dip filing and topped with Simply Marvelous Popitude Finishing Rub. (When seasoning, I recommend using a low sodium rub). Parmesan cheese was added to the tops after the cook. I used bamboo skewers to hold the shots instead of using individual toothpicks. This made getting them on and off the smoker nice and easy and the bacon held by itself after the skewer was removed. I cooked them at 250 degrees for about 2 hours. I placed them into a preheated crock pot, brought them to the party and they were a hit. No one there heard of such a thing and many asked for the recipe. Needless to say they didn't last long and the host asked me to double the recipe for her next party. The heat of the Andouille with the smokey bacon and filling went great together. Here are some pics of the process and cook.
Sliced Andouille and bacon ready for the wrap.
All wrapped and on the skewers. Notice the shot glass opening hence the name.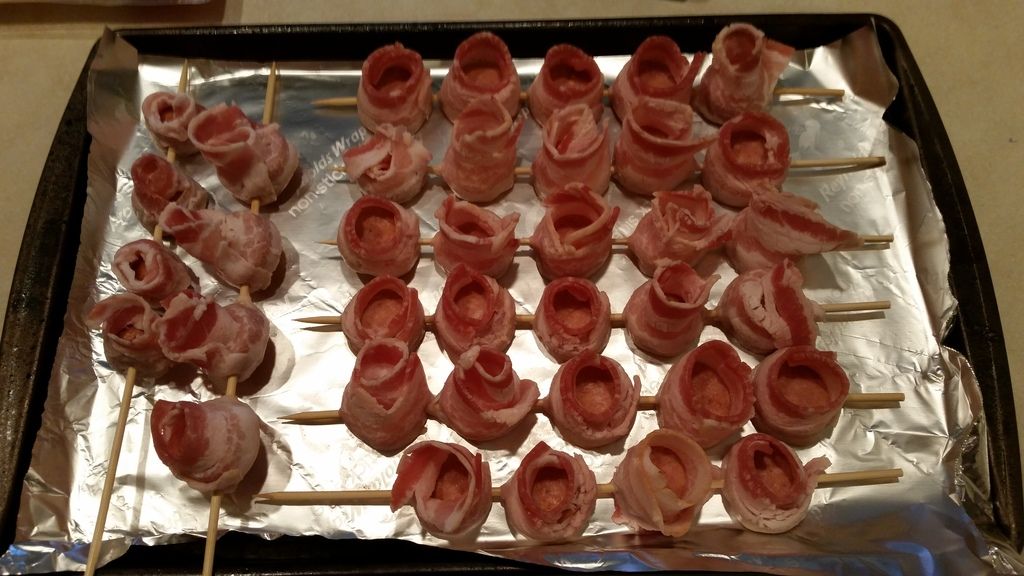 The popper filing mixin's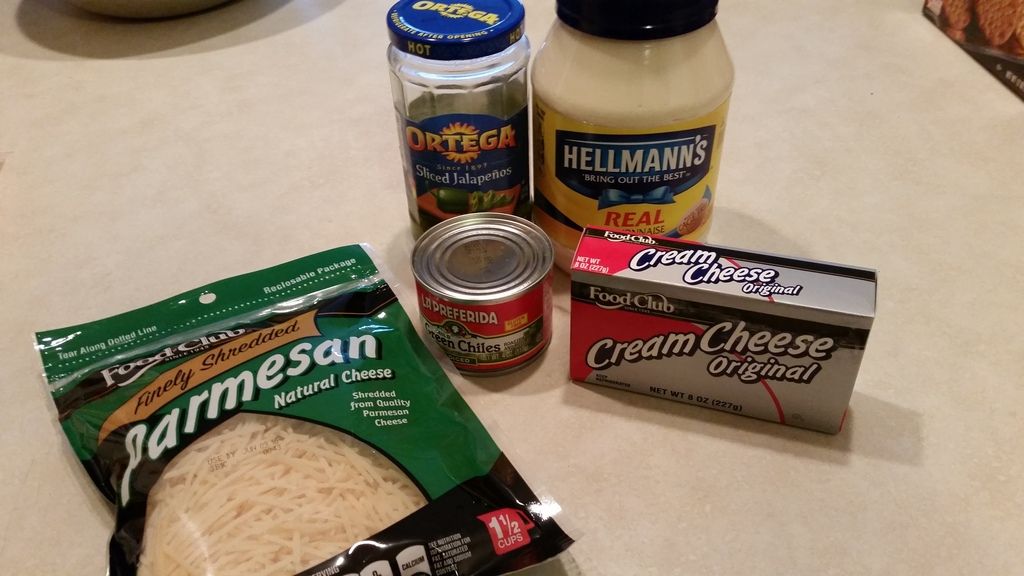 The filling in a glad bag with corner cut off and pipped into each "shot"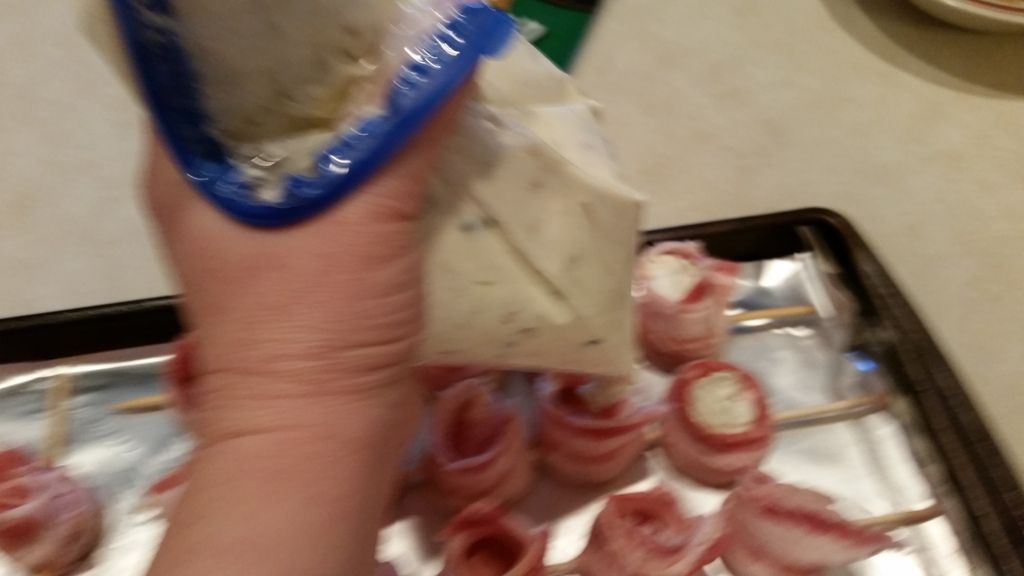 All filled and put in fridge for a couple hours to firm them up.
On the smoker with cherry wood and some poppers to keep them company.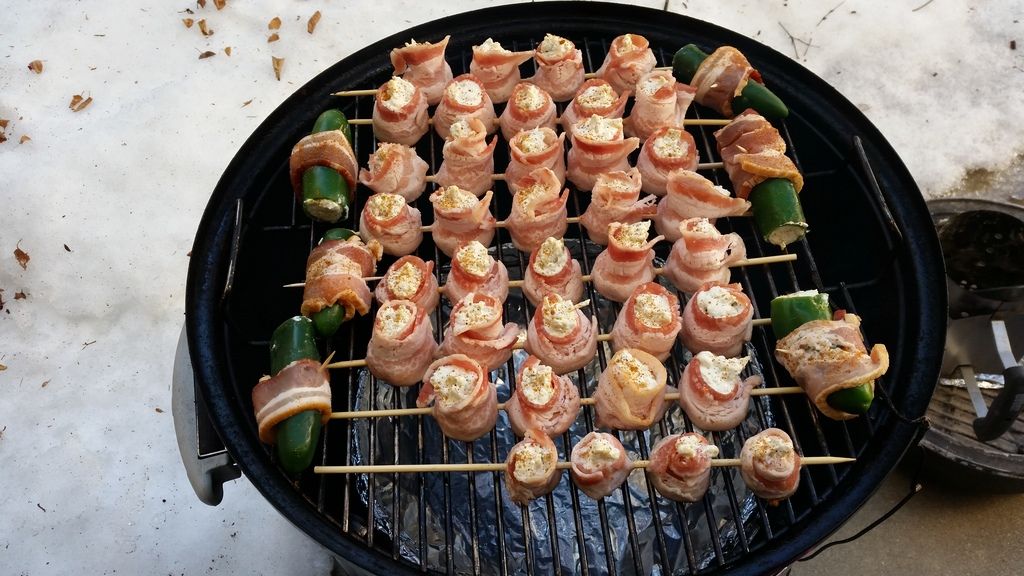 The finished product.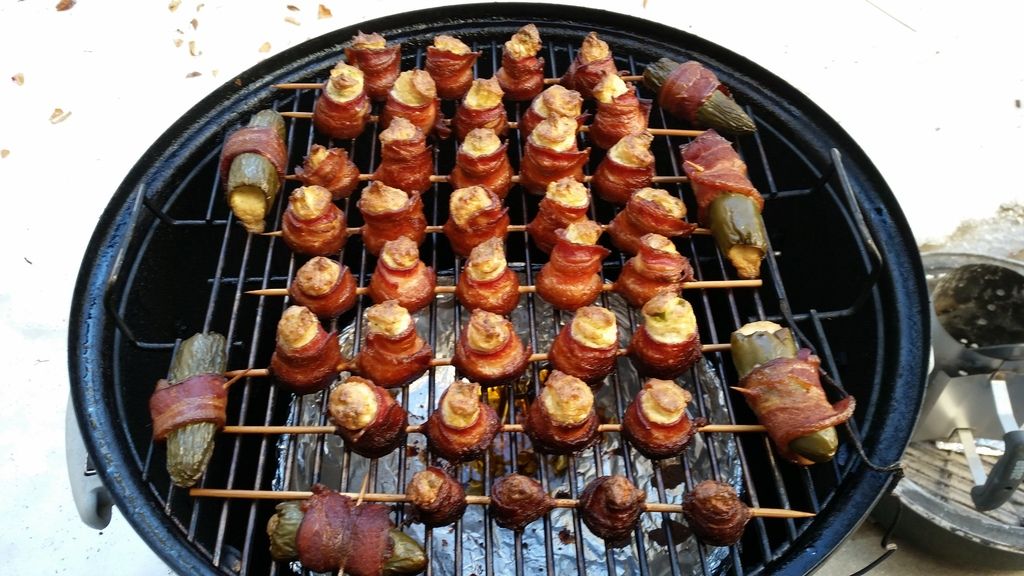 Tell me what you think. If you guys / gals haven't made these yet, you definitely have to give them a try. For those that have made them, I would like to hear what you used to fill them with. The possibilities are endless.