I recently found a blog entry about spiral sliced hot dogs and brats. This one: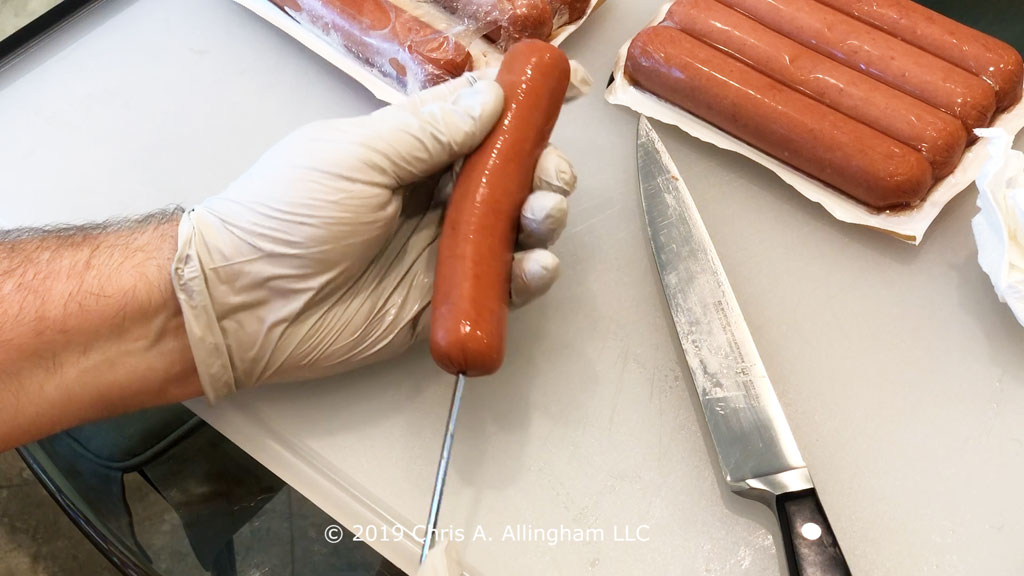 Spiral-sliced hot dogs put a smile on the faces of kids and adults alike. Beyond the fun factor, spiral-sliced hot dogs also have some advantages over regular grilled hot dogs. Watch this video to find out how to make spiral-sliced hot dogs! Photos From The Video

virtualwebergasgrill.com
My partner and I had a six-pack of brats ready to enjoy. We spiral cut half of them, and left the other half normal. We grilled them (direct heat) and they came out delicious. Sorry, no photos. I will leave it to your imagination.
We expected more char within the cuts. We also expected that the spiral cuts would allow the toppings to be drawn into the gaps rather than sit on top of the dogs/brats. Both were true.
The spiral sliced brats were very tasty, but we missed the pop that comes from biting into the skin of the brat. Basically, the brat is already cut up for you in the bun.
We prefer the brats (and hot dogs) made without spiral slicing them. For the young kids in our family, it might be fun. We will see if they like it the next time they visit.