Rodney Scott's BBQ
1011 King St, Charleston, SC 29403
I got to spend some time in Charleston SC this week, which is a really cool place to go visit. Lot's of history and good food there. Rodney Scott's is a pretty popular place. Mr. Scott has been on some food network shows and was featured by Netflix in an hour long documentary. He seems like a pretty solid guy so I had to go see what it was like. Unfortunately the "house specialty" didn't live up to the hype. My whole hog pork plate came out cold, the beans were OK, and cole slaw was nothing special. I think it would have been a different story if the food was served hot. The vinegar sauce on the table was very good. I also tried a little brisket (it was good, but not great). However, the chicken wings WERE AWESOME. I took some pictures to share with everyone too.
I think we all have pretty dang high standards on the forum, so I'm not wanting to seem negative here - just honest. Not sure I'd go back again, but I do admire what Rodney Scott is doing and it is a really neat place to visit. Maybe I was just there on an off night.
Outside of the building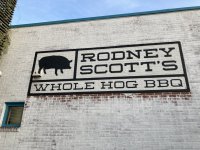 Smoke stack, and drive thru order board! You can peak inside thru the windows and see the guys working around the pits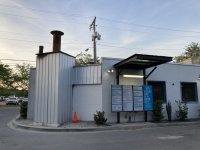 Rodney has a lot of outdoor seating.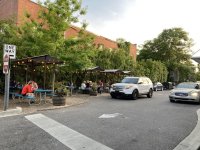 Rodney's away game smoker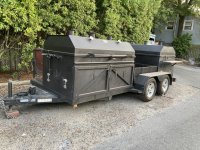 On the inside, the line moves quick, menu had pork, brisket, chicken, and most if not all of the southern style bbq sides.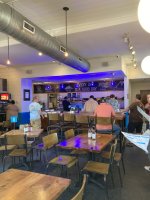 Here's my plate before things got serious as mentioned the chicken wings were really good. I think they were smoked and then re-seasoned and then flash fried.... SO GOOD. Pork would have been a lot better if served hot.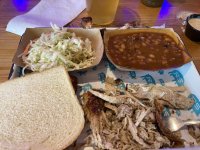 Last edited by a moderator: