So I like to smoke ribs flat, but I can't fit three racks in the 22 WSM. Been doing them on the 26er so I have more room with coals banked to one side. The rack closest to the coals always cook fast and hotter than the rack furthest from the coals. Below is my attempt to set the 26 like a WSM.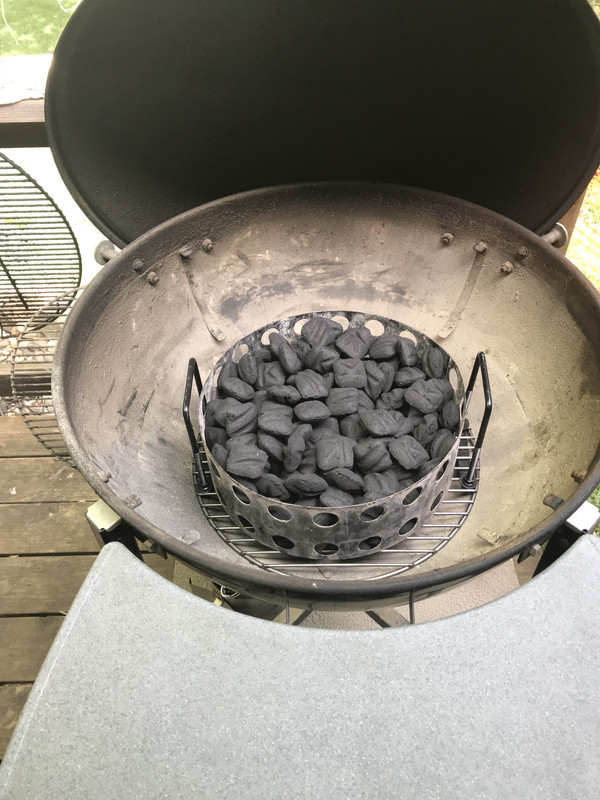 Charcoal grate from a 22" kettle. Stock coal ring from 18" WSM. Added two 7" U type bolts to set a diffuser on to raise above the coal ring.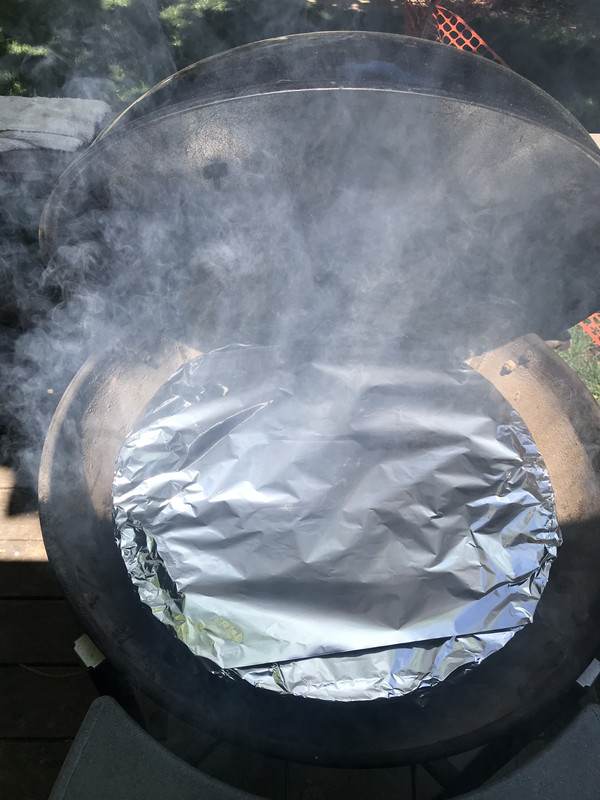 I wrapped the coal grate from the 26" kettle in foil as a diffuser plate.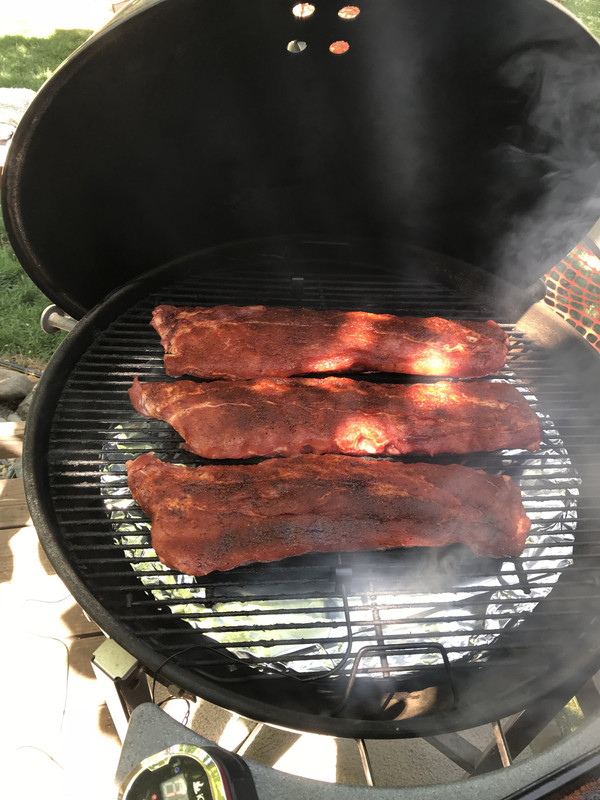 Ribs on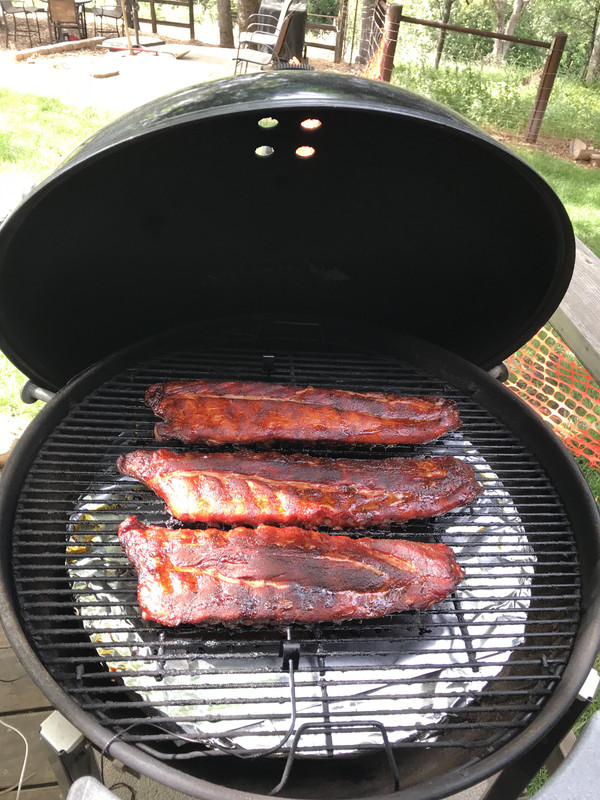 Just before foil.
Set-up worked out well. I placed two temp probes at grate level on each side. Was able to maintain 275* with a degree or two difference by each probe. Bottom vent was barely cracked top vent wide open. Pretty happy, but would like to raise it a bit since the diffuser is only an inch from the cooking grate not leaving room for a grease pan. Thinking CB rotisserie should help with that