This is based on Kevin Kruger's recipe, found
here
.
Duck and some chorizo smoking away, along with
short ribs from another meal
.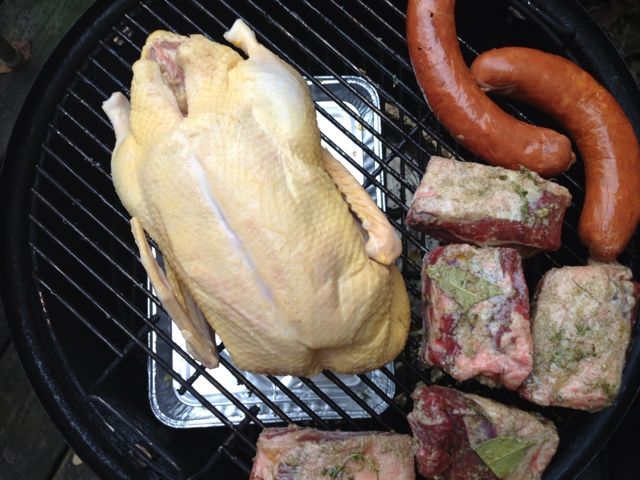 After a good smoking.
The duck was then cut apart. I took all the meat off, a few choice pieces of skin, and then threw everything in a stockpot and cooked down. No shots of this process as I couldn't touch my phone or camera covered in duck grease, but it's just like you would imagine. Here's the smoked duck stock.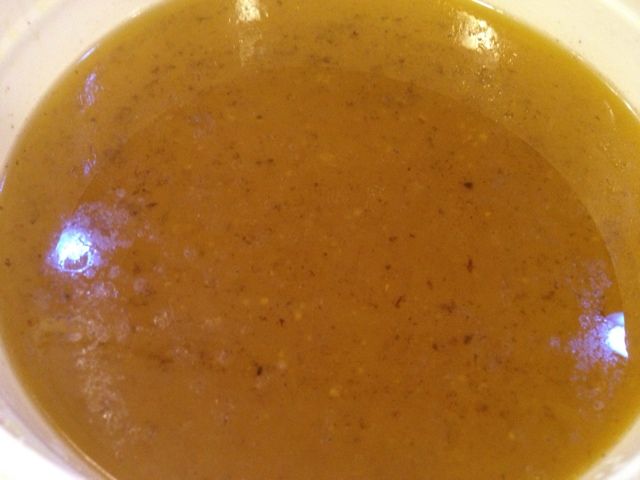 Next step was making roux.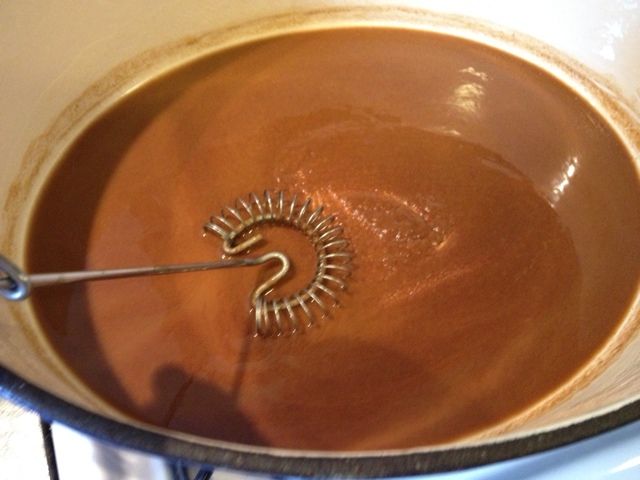 Then all the vegetation went in: red pepper, celery and onion.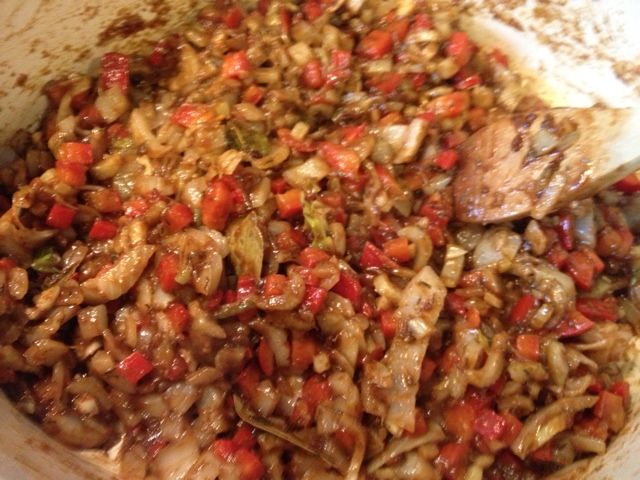 Then the stock, meat, black/white/red pepper, thyme and some bay leaves.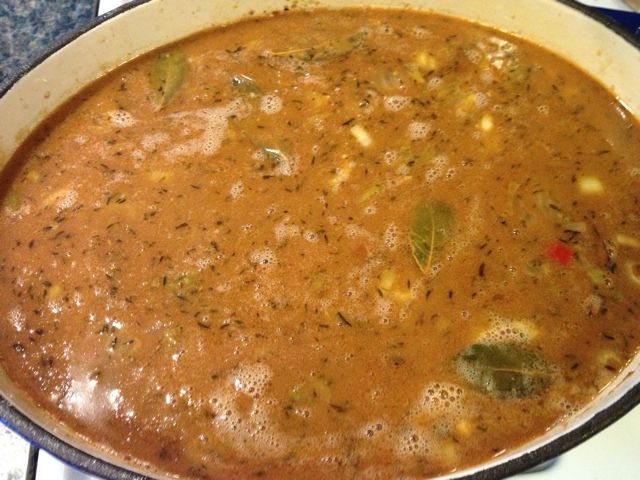 Sorry, no plated/bowled pics. This gumbo was my contribution for a sauerkraut making party. Here's roughly 350 lbs. of cabbage.
Getting sliced on a cabbage slicer made by my great-grandfather.
Then salted and stomped down by my adorable niece.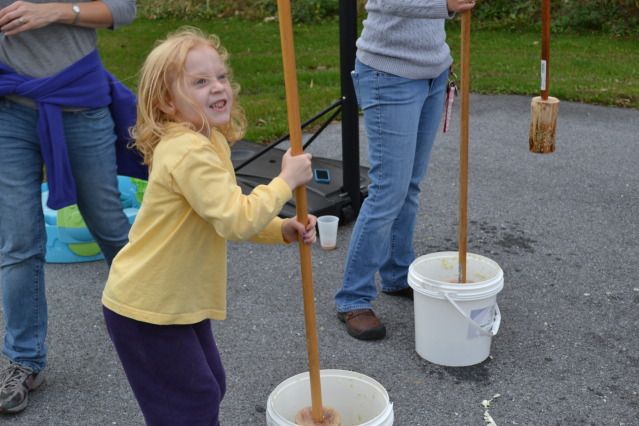 And in barrels for the next 6 weeks.
I'll be sure to update you when it's done. Thanks for looking!