Administrator
Staff member
Smoke Day 16 t-shirts are now available at Represent.com
for $22.99 plus S&H and sales tax. Available in 17 colors in sizes up to 5X. A portion of each purchase helps keep the lights on here in the forum.
Due to Covid-19 staffing issues, Represent is producing and shipping our t-shirt in batches every couple of weeks, not on the usual print-and-ship-as-ordered basis. As I write this, a t-shirt ordered today will ship on May 4. This means that if you want a Smoke Day t-shirt in your hands for certain by May 23, you need to order immediately.
Thanks in advance for your purchases! Happy Smoke Day!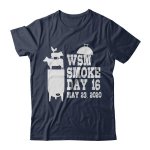 Last edited: