Full slab of spare ribs.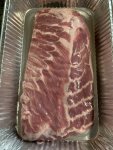 Trimmed and on the Performer. Rib tips went to the freezer.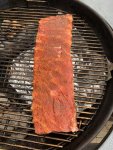 2 hours in...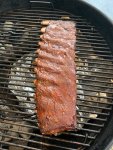 Fast forward to plated.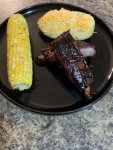 This was a hot and fast cook at 350 (a little higher than I wanted), 2 hours on the smoke, 1 hour in wrapped in PBP, and about 20 minutes sauced. A little darker than I intended, but great bark and flavor.