Fired up the grills for the first time since converting from LP to NG.
The 1/2" thick stainless griddle took an hour to heat up on med med med. Water test was boiling vigorously, but not dancing. Fired up the other grill to warm up some broccoli that the wife had charred earlier.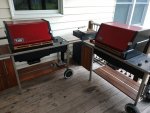 Broccoli on first to warm up.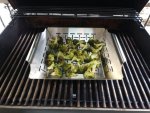 Then the fish on the other unit with the griddle: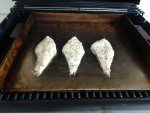 Flip the fish at 3 min: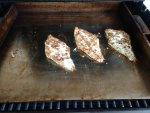 Two more minutes, plate and serve. I took the pic after being halfway done: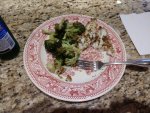 Fish was done, but next time I'll get the griddle screaming hot and do the standard 3 min/side.
Gerry