First run with the HeaterMeter and my WSM 18.5" smoker. Smoked a 14# boneless butt from Costco. They split it in "half" when they take the bone out, and it was essentially one 6# and one 8#. Used Kingsford Blue briquettes. Setpoint was 260F. Cook took around 14 hours. Bottom vents all closed. Top vent opened half way at the start. Cook started going out of control at about four a.m. in the morning. Changed top vent so that it was only a quarter open and this stabilized things. Alarm woke me up a few times when it didn't need to. If I was to do it again I would set my high alarm at 350F (something is on fire !) or my low at around 200F (the fire has gone out). Anything else just let me sleep.
Fan is a stock Auber fan. Max output was set at 20 percent.
PID Tuning Parameters
Bias 4 Proportional 2 Integral 0.002 Derivative 5
Edit: Most of the charcoal was burned in this cooked. It was a 14 hour cook. I would have been lucky to get 16 hours. This is using the stock charcoal ring, although building a custom / taller basket is on my todo list.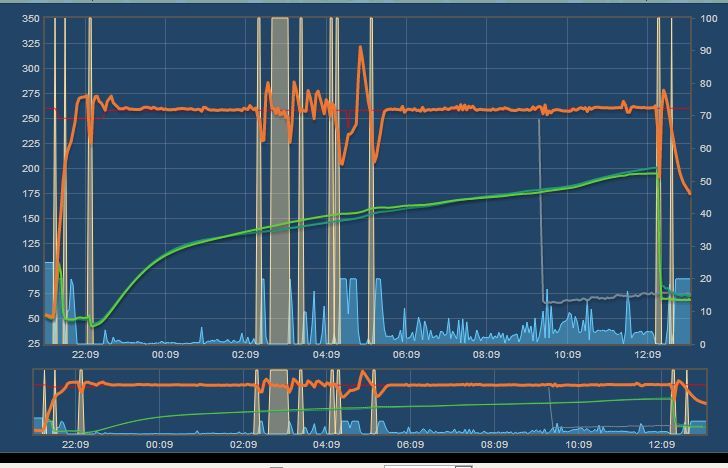 Last edited: