Last minute decision and not a lot of time, grandkids coming over for a sleepover, bonfire...too much to do! Decided Pizza would be fast and easy. It was neither.
Being short on time I decided to try some boxed pizza dough. Jiffy Mix, made right here in MI about 20 miles from me is a go to, I like to support local so they always win out over Bisquick. They make great cornbread and cake mixes too. Kroger sauce in a jar also got the nod, and I have to say not bad at all.
First up was the Deluxe. Cored and sliced some peppers and ringed some onions. Pepperoni, mushrooms, and Kroger brand pizza cheese finished it up.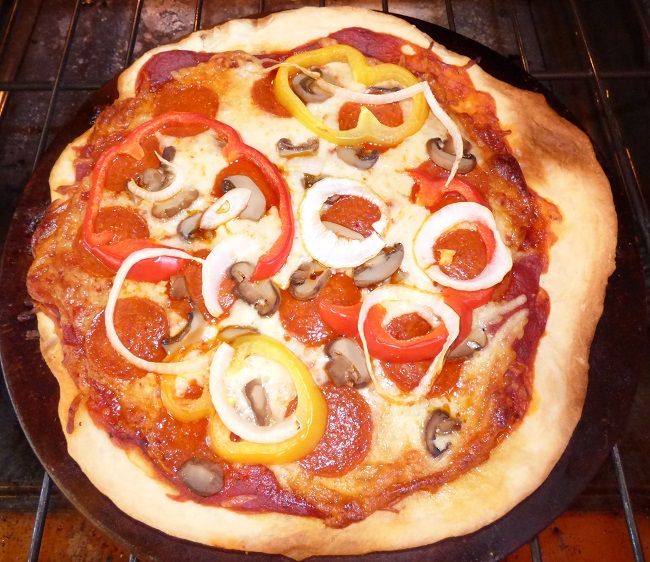 Next is the Hawaiian. Just ham, pineapple, and diced onion.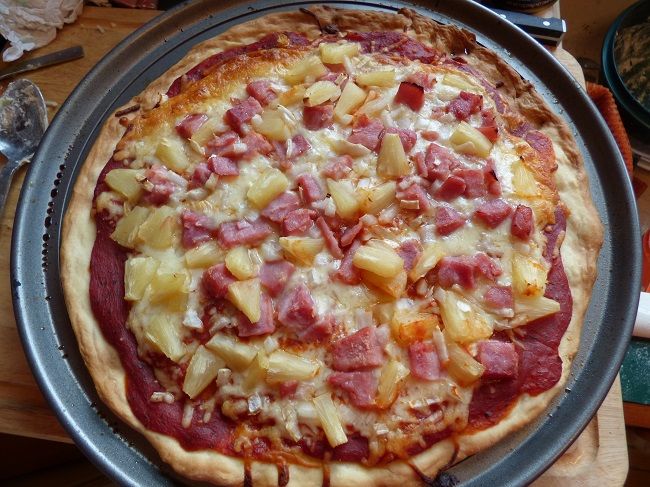 This one is bacon, sausage, and mushrooms. For something different I used breakfast sausage. Very good!
And last was the Meat Lover's deep-dish. Pepperoni, ham, sausage, bacon, onions and 'shrooms.