Took some drummers and did a counter marinade of lemonade and Frank's.
Put them on performer with a dash of an all purpose rub I make and some cherry
.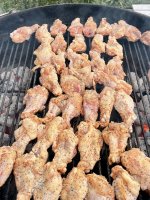 Just let them go indirect until I get the color I like. Usually about 35-40 minutes at about 375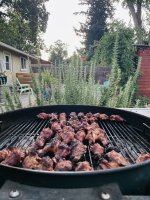 Hit them with an Orange
and soy glaze and watched as my kids destroyed them!