Old School Smoke Day here, folks: i.e.,
No foiling allowed!
Started with 13 lb. packer on Friday night, 11pm. Meathead's Big Bad Beef Rub (my first time....try it, it's a winner)
Used Lazarri mesquite lump for overnight (haven't used lump before overnight; only KBB). Learned stuff (no shock, eh?). PACK THE RING. I thought I'd get by with 2/3 of a ring to start, but lump is not briquets. It doesn't cook as evenly, and there are big gaps between the larger pieces. So, long story short, I fought temps a little (keeping temps up, that is) over the 18.5 hour cook. More of an annoyance vs. a huge pain. Here's a shot of Redneck Temperature Control
Pulled the 13 lb'er after 14.5 hours. Most of the night, I was running about 235 at the grate and closer to 200-205 at the lid. Just perfect. Blend of mesquite and pecan wood. 195 or so in the flat; probed tender.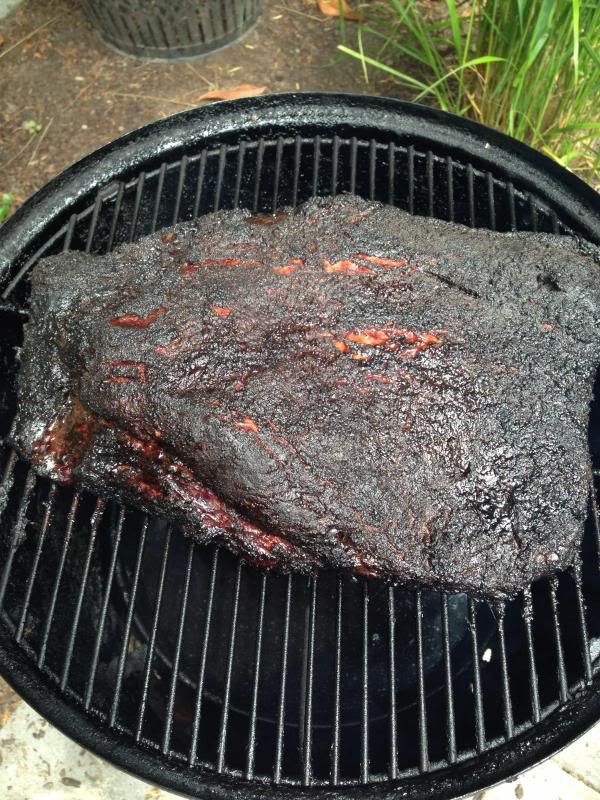 Threw on three racks of BBRs. Again, called on Meathead's nice collection of recipes for his Memphis Dust rub. Here they are at 2 hours (at about 250 at the grate) arranged in my SS Ikea pot lid organizer (which accordians and serves as a neat rib holder)
Brisket coming out of faux cambro and foil after 4+ hour rest--piping hot. Loved the bark which had that great sticky/tacky feel I was seeking
Slices of lean and moist, with the odds & ends getting chopped & sauced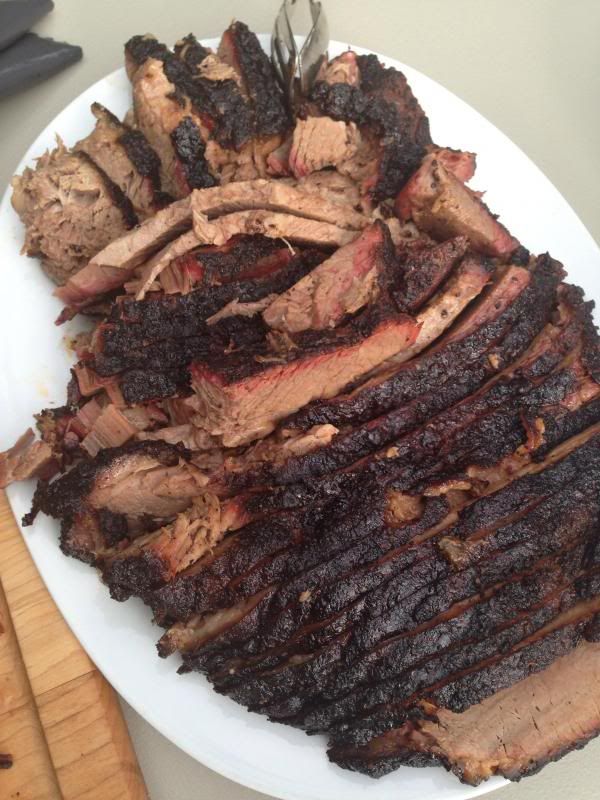 Bowl of rapidly diminishing ribs! 3.5 hours and they were done. Sauced with Rum Sauce, which everyone loved. Great finishing rib glaze.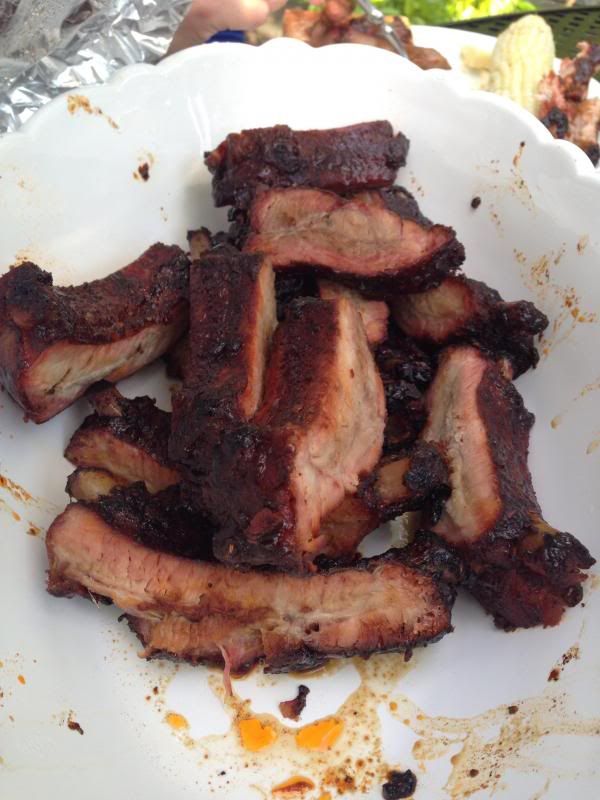 Your plate.... slice of lean & moist, some ribs and Alton Brown's baked beans. Happy Smoke Day 2014, WSM Fans!