I picked up a used WSM 22 up a few mins ago. It was dark so I just unloaded it to the garage for tonight. I'll move it to the backyard tomorrow.
Overall its in great shape.
Grates are shiny. The coal grate has a touch of rust but its the coal grate.
Only a small chip in the enamel that I saw.
Thermometer reads 110 F in my garage that's about 55 F so that needs attending to.
Lid is AU date code.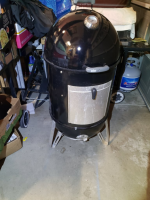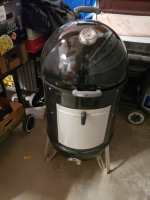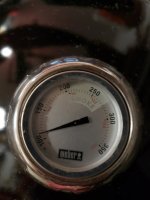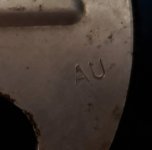 Last edited: